Is winter weather getting you down? You may not be able to change the weather outside, but you can create your own bright environment indoors. The following are some tips for a brighter home this winter:
4 Tips to Brighten Your Home
1. Make Bold Updates
If you want your home to feel brighter year-round, consider investing in some sizeable changes throughout your home. Replacing dingy carpet with light hardwood or light-colored carpet is a good place to start. Light-colored furniture or slipcovers for existing furniture will also create a bright base for the rest of your decor. Window shades give your home an updated look while allowing you to control the amount of light that enters your home. To drastically brighten your rooms, add a new coat of paint in a soft, light shade.
2. Clean and Declutter
A clean home will feel larger, brighter and more peaceful. Most of us spend more time indoors during the winter, so taking time to clean and organize will help to create a comfortable place to curl up with a warm drink andgood book. Less clutter also means having a more open space where light can stream in.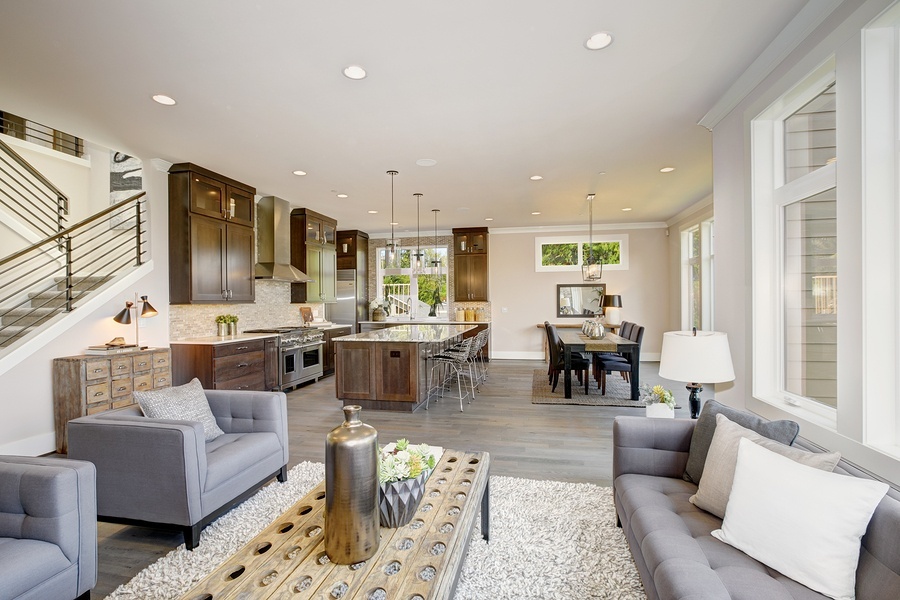 3. Swap Out Décor
Brighten up your rooms by swapping out dark decor and accessories for lighter and brighter colors. Bring in light-colored pillows, throw blankets, table linens and curtains. To bring more life into the space, buy a bouquet of fresh flowers. This addition will add color and make your home feel ready for spring.
4. Play With Light
An obvious way to brighten a room is by increasing light. Adding lamps throughout the room or buying brighter light bulbs to swap out in overhead lights will easily brighten any room. Another option is to hang mirrors. The light will reflect off of these surfaces to fill all corners of the room. Allowing more sunlight in, while keeping glare and UV rays out with your interior or exterior window shades, will make a big impact during the day.
For more information on window shades and the various materials available to help you control your lighting while maintaining privacy,
contact us

at 702-260-6110 to schedule a free, in-home consultation today! You can discover more tips for a brighter home by reading these quick articles: