Patios act as an outdoor extension of the home for much of the year, providing shade, a cooling breeze and a nice place to relax, especially in the evening. With spring nearly here, now is the time to make sure it is ready by creating an inviting, comfortable and beautiful space to enjoy the outdoors and entertain guests. Here are a few great ways to start: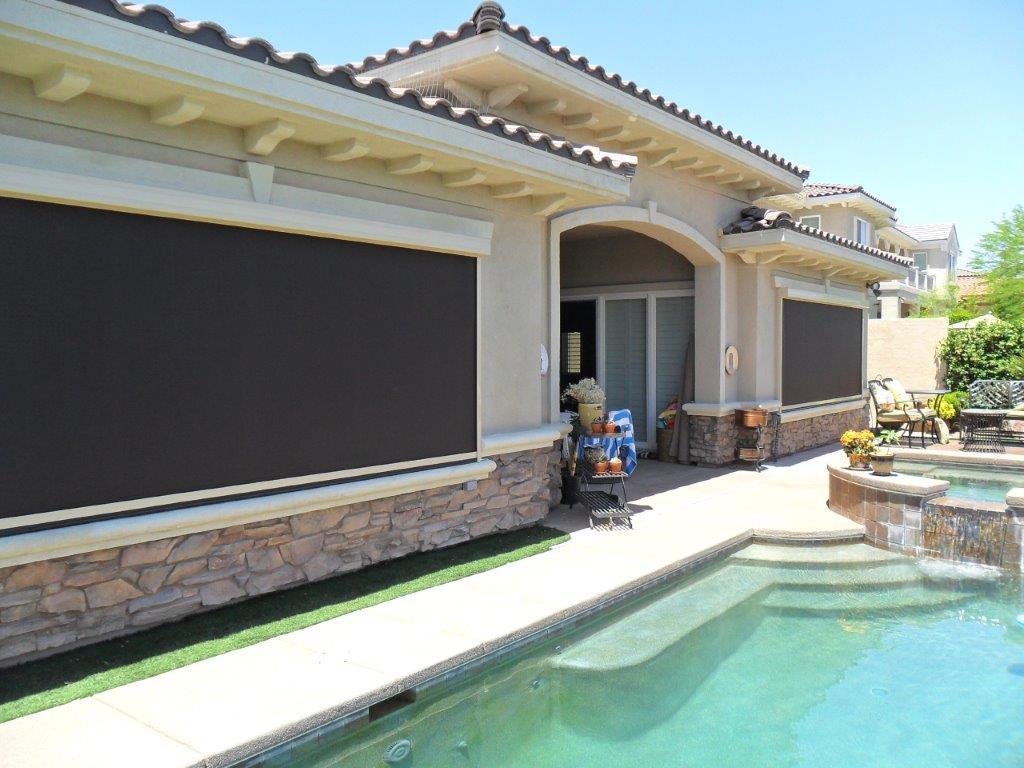 Choose comfortable furniture – Quality patio furniture can provide a nice place to enjoy the view, read a book or chat with friends. For a more stylish look, consider adding re-purposed indoor furniture that will hold up well outdoors, such as couches, coffee tables and end tables with weather-resistant finishes and fabrics.
Don't forget the floor – Make your patio more comfortable and inviting with colorful indoor-outdoor rugs that make it feel more like an interior space. Choose materials that are easy to clean to keep maintenance to a minimum.
Add some lights for the evening – A few outdoor lights can be a great addition for the evening. Some decorative chandeliers or scone lighting can provide ample lights for outdoor activities, while LED strip lighting or strings can provide subtle light without attracting too many insects.
Consider exterior shades for the afternoon – The sun in the Southwest can be punishing during the afternoon. Exterior shades can reduce glare without blocking your view. Available in multiple styles with automatic controls, exterior shades can make your patio comfortable year-round.
Add some green – Potted plants can bring a bit of nature to your patio. Add some style with colorful pot designs and patterns, and consider using drought-tolerant native plants for a great look with minimal maintenance.
Other great additions can include things like flower vases, clocks, or statuettes that add a personal touch, as well as beverage carts and coolers to help you entertain. By spending a bit of extra time preparing your outdoor space now, you will be able to spend more time actually enjoying it while the weather is nice.
Exterior Shades by Polar Shades
At Polar Shades, we offer a full line of exterior shades that can help you better enjoy your outdoor spaces throughout the year. Available in multiple styles and sizes, our exterior shades offer great optional features like wind and sun sensors, remote controls and integration with home automation systems. Since 1995, we have been manufacturing quality interior and exterior shades, retractable awnings, retractable screen doors and more. Based in the Las Vegas area, we serve customers throughout the United States, Canada and Europe through a network of distributors.
Contact us today at 702-260-6110 to learn more about our exterior shades or to find a local dealer. Don't forget to check out our free Shades Vs. Blinds guide!