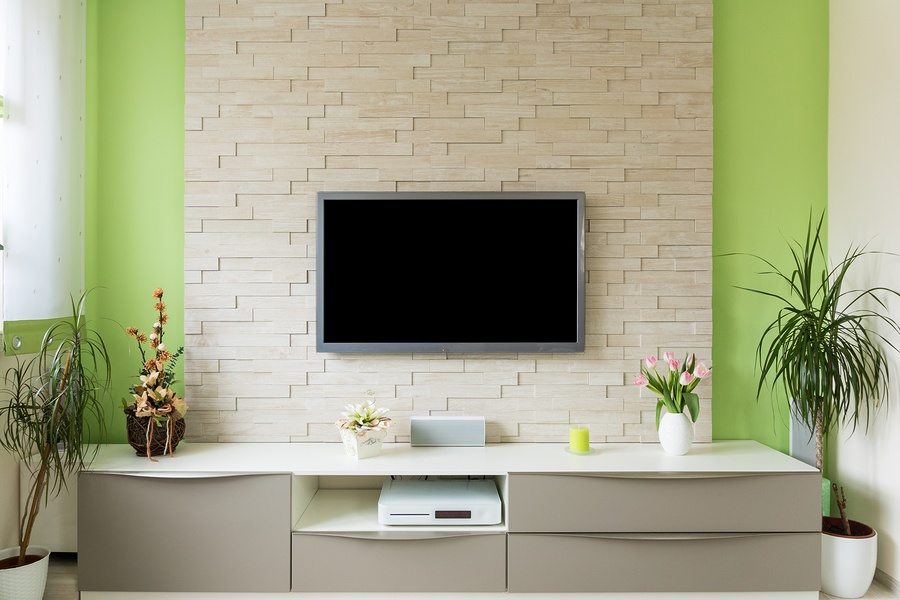 It also means that televisions hold an increasingly important place in American homes. Whether you're having a new home built, remodeling or just looking for a place to put your new 65-inch high dynamic range TV, you're going to want to put it in the optimal viewing position. Finding the perfect TV height is part art, part science and depends largely on the room. Here's a look at some things to consider:
The Viewer
First and foremost, you need to think about the viewer. Watching television is supposed to be a pleasant experience. So, before you make a decision based on the size of the television, its quality or even distance, consider the viewer and try to position the TV at eye level. Most TVs are going to be positioned in front of couches or chairs, meaning the optimum center of a television for viewers who are sitting down is about 42 inches above the floor.
The Size
TVs are available in an array of sizes. In general, the optimum viewing distance is 2.5 times the diagonal length of the television screen (although some suggest going with 1.5 times the diagonal length with today's high-definition TVs). This means that the best place to put a 55- or 60-inch television is 12 feet from the seating area.
The Room
If you are building or remodeling a room with a fireplace, try to build your TV space as low to the floor as possible. If it's a small room, consider a smaller television. On the other hand, if it's a large room, go bigger. If you're room is built for entertaining – where people might be playing games, music, etc. – consider positioning the television up high so that people can casually watch it while doing other things.
By taking these factors into account, you'll be able to position your television at the perfect height. For more tips on how to create the ideal entertainment room, give these blog posts a read: