Organizing your home is a big job. That's why effective storage solutions are essential. Here are some must-have products that experts recommend to help you get, and keep, your home in order:
Must-have Products for Home Organization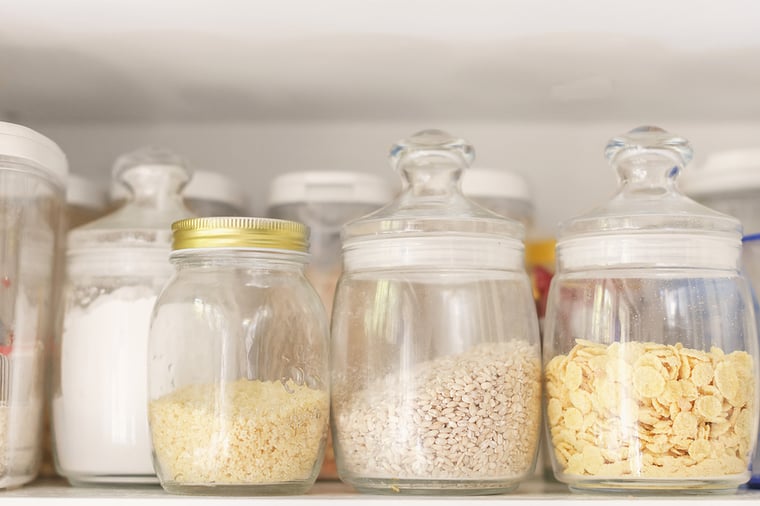 Clear Bins
Imagine that you're going to make a sandwich to take to work for lunch, something you do almost every day. The bread and toppings are probably scattered throughout the pantry and fridge, so it takes time to find everything you need.
So, what if you had a clear bin in the pantry and another in the fridge with all of your sandwich toppings? Finding, using and putting away these items becomes effortless. You can easily make bins for any favorites you prepare regularly.
Folding Cosmetic Bags
Folding cosmetic bags are good for more than just storing makeup. They usually feature several clear pockets that are perfect for organizing a variety of items. For example, you could use a folding cosmetic bag to organize a first aid kit, craft supplies, electronic cords, and more. The bag keeps everything together and makes it easy to see exactly what's inside.
Leftover Storage Containers
Over time, we all tend to collect a random assortment of leftover storage containers. The problem with this is that it makes it much harder to stack and sort them in an orderly fashion. Starting fresh with a consistent storage system will make it easier to store your items neatly.
Repurposing a Wine Rack
Reusable water bottles can be tricky to store because they are often too tall to stand upright in a cabinet. Many people have to remove the lid in order for the bottle to fit. A wine rack is the perfect storage solution for holding your water bottles. Simply twist on the lid and lay the bottle on its side in the rack.
These are just a few items that can help keep your home organized. For more tips and ideas on how to decrease clutter and increase functionality, check out these blog posts: