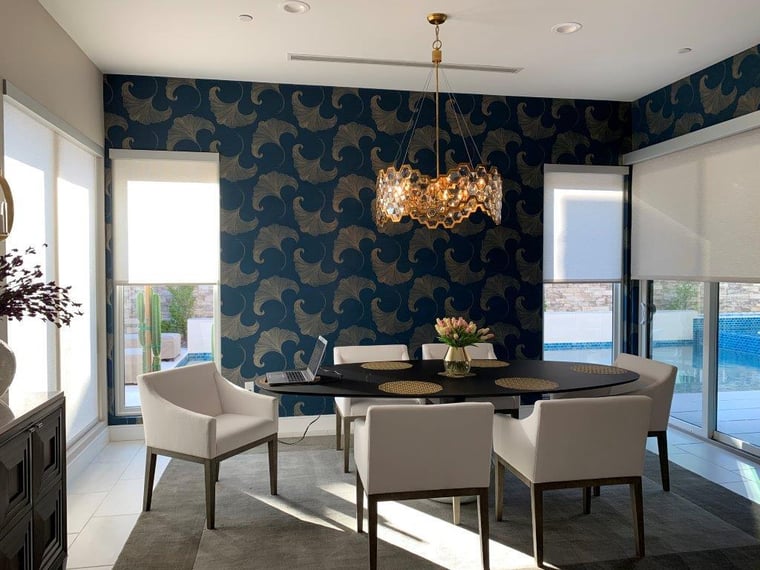 Upgrading your home can make it a more enjoyable place to live while adding real value. Here are three quick ways to add beauty to your home both inside and out, and boost your home's value:
Interior Window Shades
Interior window shades are some of the most popular and attractive window treatments you can choose when rejuvenating your home. They look and work great in every room of the house and add a touch of luxury. They also add great value by:
Reducing heat inside your home, which allows you to save money on your energy bill

Blocking UV rays, which preserves your furniture and décor

Maintaining your privacy with light-filtering technology that allows light to filter in even when the shades are closed
Polar Shades interior window shades are made from high-quality textiles and manufactured in the U.S. A wide range of available colors, patterns, styles, and fabrics makes it easy to find the perfect shade to suit your style. And because different rooms require different levels of natural light, our fabrics have a wide range of openness factors to choose from.
Interior shades are a wise investment, bringing diversity and function to every room. They come in both manual and motorized configurations for easy adjustment.
Low Maintenance Landscaping
In the Las Vegas heat, low-maintenance, cost-effective landscaping has a big impact. There are dozens of native plants you can choose to brighten up your front and back yards. Best of all, they don't require a lot of water or weekend weeding. Red fairy duster, desert marigold and verbena are just a few of the variety of desert plants that can enhance your home's marketability; keeping irrigation needs to a minimum offers an attractive cost savings as well.
Updated Bathrooms
Kitchen and bathroom remodels are a great way to get a lot of bang for your buck. Replace outdated vanities, old plumbing and lighting fixtures. Add a new tile floors and replace the tub with a spa-inspired shower.
Install Interior Window Shades Today!
To learn more about how to incorporate interior window shades into your home's décor, visit our showroom or contact us at 702-260-6110 to schedule a free, in-home consultation.