Glass has been used to add style and luxury to homes for decades. Nowadays, glass is making a big comeback to add an edgier and bolder look. Here are some of the top ways glass is being used in interior design:
4 Popular Types of Glass in Interior Design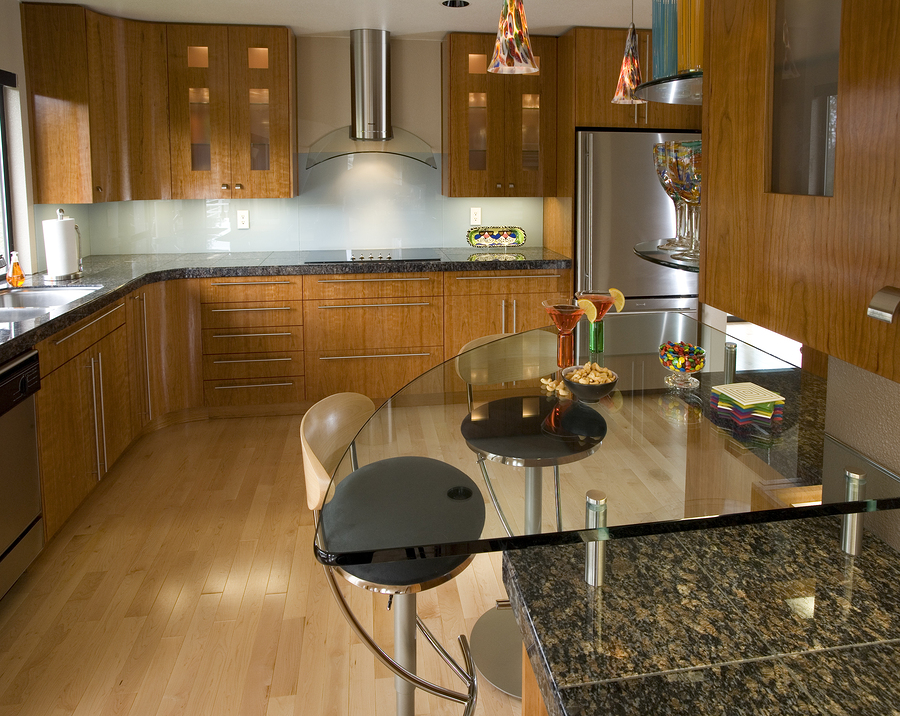 1. Lacquered Glass
Lacquered glass is the latest in glass technology for homes. This type of glass is opaque and comes in a lot of different shades. This will instantly give your home a modern look, no matter where it is used, but the two most popular areas for this are in bathrooms and kitchens. The lacquer is applied on one side of the glass for a painted look with added sheen.
2. Frosted Glass
Frosted glass gets its look either by acid wash or sand blasting during the manufacturing process. Since it is not transparent, it is often used in areas where you would want to obscure the view, such as on front doors, kitchen cabinets and shower doors. It is also common for frosted glass to have a design of some sort, when used in the kitchen or on entryway doors.
3. Tinted Glass
Tinted glass for homes is regaining popularity. Because of its light filtering quality, it is not completely transparent. Hence, it is a popular addition for doors and windows. Since it is tinted, this glass filters out UV rays from the outside and helps keep the inside of the house at optimum temperatures, making this the ideal choice for sunny climates.
4. Toughened Glass

If you are looking for transparent glass to be used outside or on the home's exterior, then toughened glass might be the best option. Toughened glass is used for larger areas and fitted together in a way to give a seamless look. This glass needs to be pre-ordered to the correct size – even panes used for frameless doors, since the holes will need to be added during the manufacturing process.
These are just 4 of the many ways glass can be used to add elegance while giving your home a modern edge. For more interior design ideas, tips and trends, read here: