When you think of interior design, your closet probably isn't the first thing that comes to mind. However, there are some circumstances when a complete closet upgrade is the way to go. In these cases, making the small investment to hire a professional designer can pay off in big ways!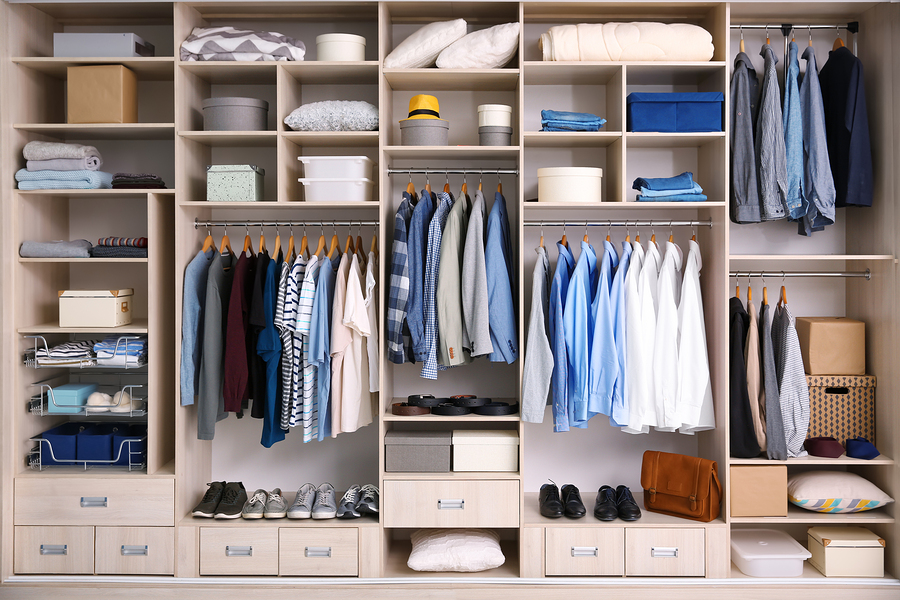 If any of the following situations sound familiar, it's time to consider taking the leap and consulting with a professional designer:
1. You Need to Calm the Chaos
When your closet is in complete disarray, it can impact your entire life. If you constantly have difficulty getting ready because you can't figure out what to wear, you can't find things items of clothing or just looking at your closet makes you feel anxious, it's time to do something about it.
It's important to remember, however, that closet designers are not the same as professional organizers. Before you contact a designer, make sure you go through all of your items and get rid of anything you don't need. Then reach out to a designer to help you find the most effective ways to use the space you have.
2. You're Dealing with a Difficult Space
If your home has insufficient storage space, an oddly-shaped closet or other challenges, a professional can help. He or she will work with you to come up with creative solutions that take advantage of every inch of space.
3. Your Family Is Changing
When you have a baby on the way or are about to have an empty nest, you'll likely start thinking about new ways to use your current space. If you're welcoming a little one, you'll need to find room for their clothes and other necessities. Small changes like adding three rows of hanging rods to accommodate tiny clothes, or cubbies for baby supplies can make a big difference.
Once your children move out of the house, you might have the luxury of turning one of their bedrooms into the walk-in closet of your dreams. A professional designer can help you make upgrades that will turn it into a functional space that also reflects your personality with a few decorative touches.
4. You Want to Add Value to Your Home

Not only will adding or upgrading closet space in your home make it more enjoyable to live in, it will also increase your home's resale value. A custom-designed master closet with beautiful details will catch the eye of potential buyers and help you sell your home faster. When it comes to home upgrades, this is one place where you can expect a good return on your investment.
If you enjoyed these interior design tips, check out the following posts for more ideas: