We don't often invoke our initials at Polar Shades, but when people say they have gotten "the memo" about the benefits of online shopping, we can't help ourselves. We suggest adding a P.S.: While it's fine to shop for some products online, window shades is definitely not one of them.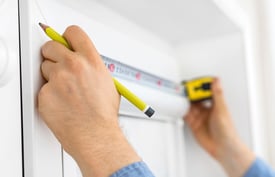 When you book a free in-home consultation with Polar Shades, you will enjoy four distinct advantages the online shopping experience just can't touch – literally. Consider:
Polar Shades stands head and shoulders above the crowd, both online and offline. You can find out for yourself when you write a P.S. on your "to-do" list and call Polar Shades at 702-260-6110 for a free in-home consultation.