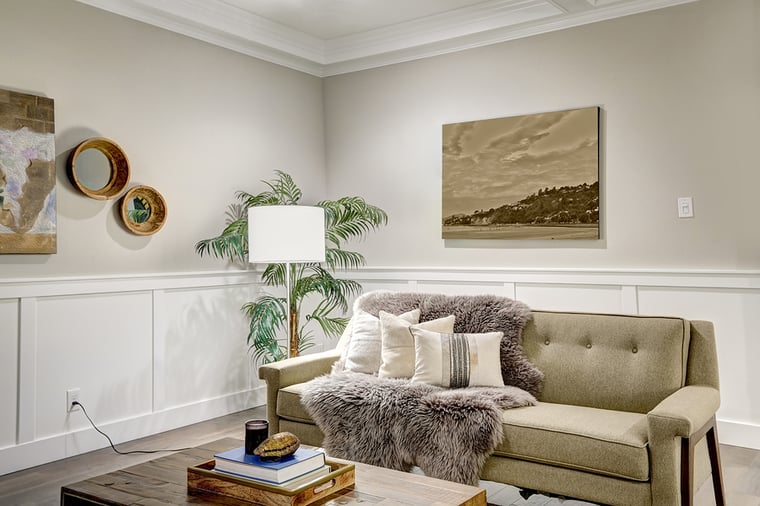 Let's talk about furniture fabric. If you're like most homeowners, choosing a piece of furniture isn't as simple as finding something that looks great and feels comfortable. Heavy wear and tear from pets, children, guests, and environmental factors can quickly ruin these fabrics. That's where performance fabrics come into play.
Performance fabrics are uniquely treated to repel or resist anything your lifestyle may throw at them. From wrinkles and spills to stains and environmental damage, performance fabrics stand up against the toughest demands. These textiles are regularly used for outdoor furniture and awnings because of their style and durability. Depending on the manufacturer, the performance fabric you choose for your furniture may include natural and synthetic fibers, such as:
Cotton

Wool

Bamboo

Nylon

Polyester

Polypropylene

Spandex
These durable fabrics were designed to be easy to clean, so you can avoid stains. Recent advances in technology have made them diverse in form, function, and appearance, allowing you to choose the performance fabric that meets your lifestyle needs while enhancing your aesthetic.
Performance fabrics are available in linens and velvets, as well as many other styles, but before you purchase just any type of furniture with performance fabric, remember that each brand may use different materials. You should always do a little research into the brand and the type of fabric used. Some fabrics are moisture resistant but may feel a little firmer. Consider the different performance fabric options and find the one that best caters to the needs of your lifestyle.
Polar Shades is proud to use dynamic performance fabrics in all of our innovative shading solutions. Each fabric comes in a variety openness factors that let different amounts of light in. We also carry blackout fabrics that completely eliminate glare and ultraviolet rays.
All of our shades are manufactured using the highest quality materials, from fabric to hardware, for durability you can depend upon. To schedule a free, in-home consultation with one of our technicians, contact us today at 702-260-6110.