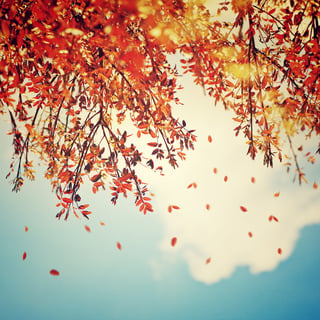 You've been debating the project for months but then: who wants to deal with a home improvement project when the temperatures are in the triple digits?
With autumn officially under way, the sun has also set on your rationale. But look at it this way: autumn is actually a great time, if not the best time, of year to schedule an installation of retractable window or door screens in your home. Consider:
The temperature and weather should cooperate. Compared with the heavy rains that can descend on Las Vegas in the spring and the stifling heat that grips the city during the summer, autumn is arguably the most pleasant time of year. Although a professional will oversee your screen installation, ensuring the job will be completed efficiently, no homeowner wants to open up his or her home to unfavorable outdoor elements.
Moderate temperatures mean you can enjoy your new retractable screens as soon as they're installed. With daytime temperatures dipping into the 60s, you can let those cool breezes in (while keeping the insects out, where they belong). Why wait until spring to have retractable screens installed, especially since the season is typically so short-lived before temperatures start to climb.
Moderate temperatures also mean you'll have plenty of time to use your retractable screens to cross-ventilate your home. Like many Las Vegas homes, yours was probably closed up during the long, hot summer. Fall is the perfect time to break that habit and thoroughly flush all the airborne particles out of your home. When you open doors and/or windows on opposite sides of your home, you can create a soothing cross breeze that just might help you sleep better, too.
The holidays are right around the corner. Here's the way to corner the argument on why installing retractable screens in the fall is so ideal. As you host holiday parties and get-togethers, you can delight your guests with soft breezes – and yes, maybe show off just a little bit, too.
---
Before autumn turns to winter, call Polar Shades at 702-260-6110 to schedule a free in-home consultation. The sooner you end the debate, the sooner you can begin enjoying your new screens.
---