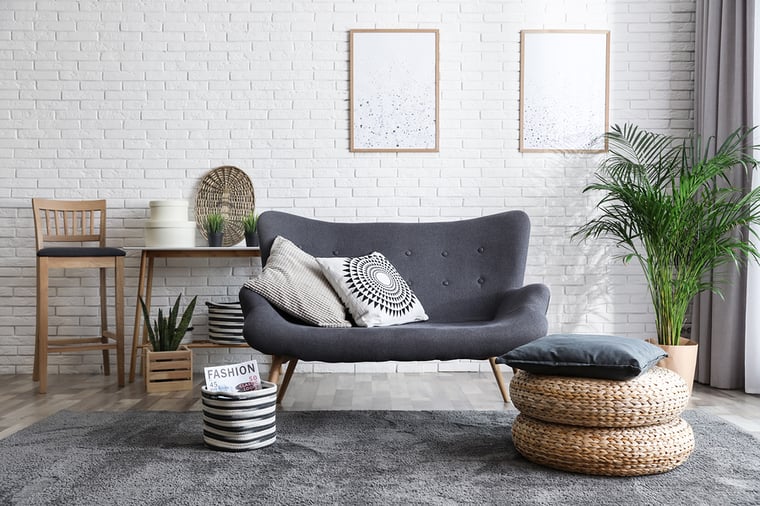 Deciding the look of your home's interior can be a daunting task, with the myriad of choices available. From the contemporary style, to traditional and even vintage, it can be a lot to take in, especially if you are new to interior design. Below are some of the popular interior design styles and their unique features to guide you in making an informed choice.
1. Minimalist
The minimalist style is the true definition of "less is more" that takes the modern design and simplifies it further. It is a Japanese-inspired style that focuses on efficiency and the usefulness of every space. You can easily identify a minimalist interior style by its geometrical shapes, clean surfaces, neat lines, and neutral color palettes, such as white, black and gray. The minimalist design will only combine 2 basic colors at most and utilizes lots of natural light to give the space a light and airy feeling. It is ideal for people who love austerity, order and space.
2. Contemporary
As the name suggests, the contemporary style conforms to the current design trends. This means there are no specific features to look out for as trends change with time. The contemporary style seeks to provide a balance between the prevailing design trends and modernist aesthetics. If you are looking to incorporate a contemporary style into your home, you only have to look at existing trends and have fun with them to achieve your preferred look without sacificing comfort and functionality.
3. Modern
Not to be confused with the contemporary style, modern interior design style is evidenced by clean, but straight, lines, simple colors and furniture and steel, metal or glass materials. Functionality drives this design and there is a bias towards natural elements like wood, leather and stone to offer warmth and tranquility. While geometrical shapes and neat lines are common features in both modern and contemporary styles, modernists have more freedom with colors. However, there's no room for clutter or ornate accessories, so as to achieve a simple, sleek look.
4. Traditional/Classic
The traditional, or classic, interior design travels back in time to borrow styling ideas that add European touches to any space. It is characterized by rich colors on a pale background, curved lines, dark finished wood, and various patterned fabrics. Layering is common with this style, as well as the generous use of accessories. You can decide to go entirely traditional or use a few traditional elements, such as furniture like winged chairs and claw-foot tables.
5. Coastal Interior Design Style
Taking inspiration from the sea, the coastal interior design style depicts a relaxed and comfortable lifestyle. It uses the color blue and shades like aqua and teal that mimic the ocean as its main color. The use of natural accessories found in coastal areas, like seashells and rope, among others, also sets it apart. Other common features of this style are white or plain walls and lots of natural light for that open and relaxed atmosphere.
Since most of these designs value natural light, these products from Polar Shades are your best option for regulating the quality of light that gets in while complementing your style:
Contact us today at 702-260-6110 to explore our various sun control options for your home and schedule a free consultation!