If you want to upgrade the lighting in your home, one easy project is to replace your home's existing lightbulbs with LED (light emitting diode) bulbs. LED bulbs have an assortment of features and benefits that make them an excellent match for practically any home. Here are some things you may not know about LED lightbulbs:
The LED Difference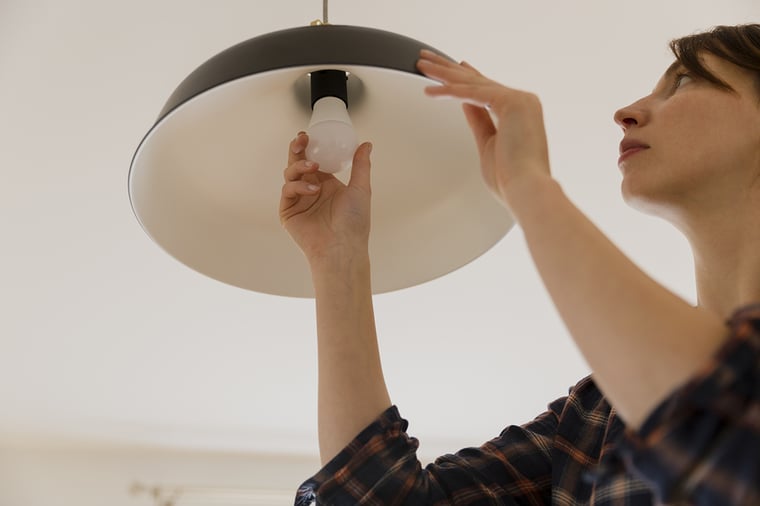 The light emitting diodes in LED lightbulb are semi-conductors. These semi-conductors transport electrons that they convert into light. LED bulbs are more efficient at producing light than other types of bulbs, which not only helps you save money on your energy bills, but also decreases the amount of heat that the bulbs produce. This makes them a good option if you have children or pets that you're concerned may accidentally touch your lightbulbs.
As an LED bulb nears the end of its lifespan, it will become dimmer and produce less light. You can change the bulb when the brightness begins to fade. LEDs do not contain mercury or any other potentially harmful chemicals, making them an environmentally friendly alternative to other bulbs.

What to Keep in Mind When Purchasing LED Bulbs
When purchasing LED bulbs, you need to know what you're looking for. Like conventional light bulbs, LED bulbs have different brightness levels. Many LED bulbs state on the package what wattage their brightness level is comparable to. You may prefer bulbs with a lower wattage in small light fixtures or in spaces where glare is a concern.
Another detail to consider is whether you prefer warm or cool lighting. Cool lighting has a blue tint, while warm lighting has a subtle amber hue. The best option depends on your existing decor and the atmosphere you want to create.

Warm lighting complements rooms decorated in red, yellow, orange, or earth tones. It helps add a cozy touch to your space. Rooms with cool colors like blue, gray, green, or purple are best for cool lighting. Cool-toned bulbs add a more vivid, bright light to the room.
Maximize the Utility of Your LED Bulbs
LED bulbs provide an excellent base for lighting your space, but the best way to maximize the lighting in your home is to let as much natural light in as possible. Interior window shades allow you to do this without having to worry about glare, UV rays or heat gain. They are available in many fabrics, colors and styles to perfectly accentuate your existing décor.
If you opt for automated window shades, you can easily operate them with the touch of a button or set them on a timer to open and close at various times throughout the day. This helps ensure the ideal lighting for every room in your house, any time of day. Contact a dealer in your area to schedule a free, in home consultation today.