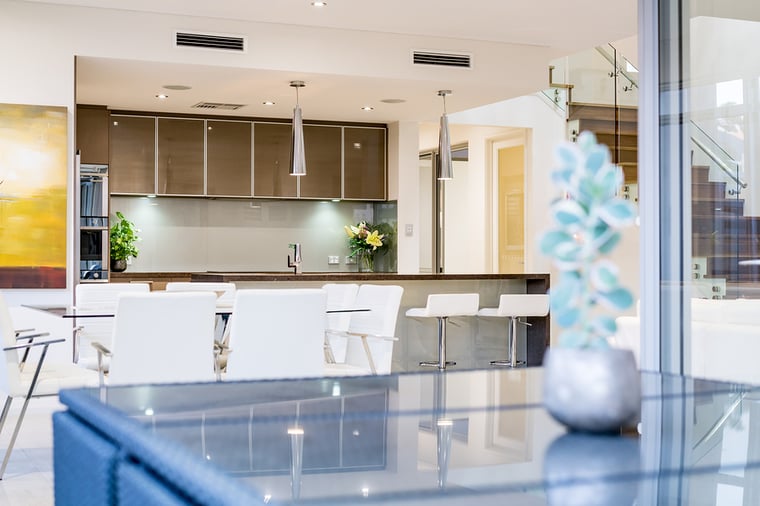 A kitchen renovation project can be both time-consuming and costly. You may want to give your kitchen a new look but don't want an entire makeover. The good news is that you can still glam up your kitchen by making specific updates that won't hurt your bank account or take much of your time.
Quick Updates to Give Your Kitchen an Easy Facelift
1. Fresh Paint
A coat of fresh paint can revamp a tired kitchen. You can apply paint to your kitchen walls, furniture or island. You can also easily find furniture paint that resists stains and cleaning products, so you don't have to worry about ruining the paint job when you go to clean your furniture.
2. Reduced Clutter
Cleaning and decluttering can transform your kitchen to be more organized and create more storage. Clear the shelves and cabinets of unnecessary items and keep functional and beautiful pieces only. A minimalistic approach when rearranging the shelves will yield a sophisticated look and help avoid crowding.
3. Updated Cabinet & Drawer Handles
Make a statement with your cabinet handles and knobs by doing away with the old ones and installing new ones. Whether you choose brass or stainless-steel handles or pulls, the right choice will elevate the look of your cabinets and kitchen as a whole. You may also swap the heavy wooden cabinet doors for glass to make the space feel larger and more open. This creates a more contemporary look while giving you a chance to showcase your beautiful kitchenware.
4. Artwork
Art pieces not only beautify your kitchen, but also add some character to it and help you personalize the space. Hang your favorite photographs or paintings on the walls and open shelves to spice up the look of your kitchen. Since the heat from cooking appliances and water from all the washing that goes on here can ruin your artwork, be careful when choosing where to place them. You can also invest in waterproof and heat-resistant coverings for your framed pictures and paintings for more protection.
5. Greater Lighting
Light has a way of transforming how colors look and are great for creating ambiance. LED lights under the upper cabinets, a new hanging light fixture or new bulbs can boost your visibility while creating a welcoming atmosphere in your kitchen. More light in your kitchen will make it appear more spacious and make your colors more vibrant.
Regulate Your Kitchen Light with Polar Shades
While natural light from your kitchen window is important for illumination and accenting your updated kitchen features, too much of it can be uncomfortable and damaging to your surfaces and artwork. Polar Shades's interior window shades can help you regulate the natural light in your kitchen, so you can protect your surfaces and valuables from damaging UV rays, while reducing glare and heat gain. Contact us today at 702-260-6110 and pick your preferred window shades from our wide variety of colors and fabrics.