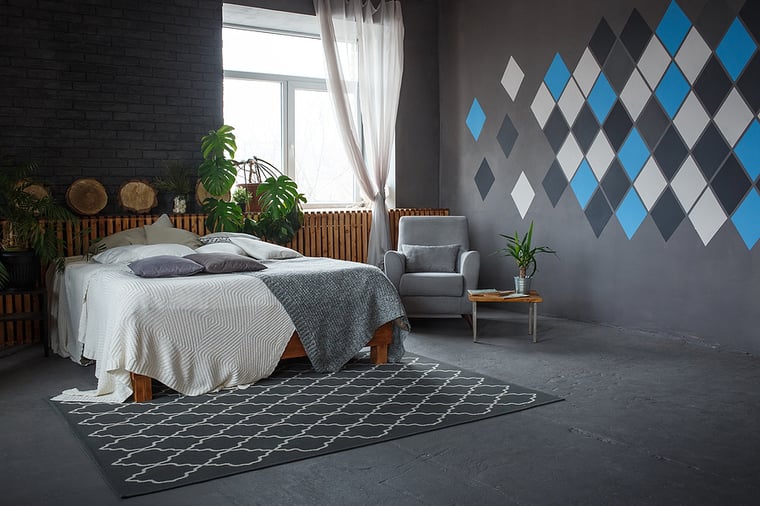 From shag carpets and wood paneling to minimalist living spaces and luxurious master suites, home design is forever evolving. Although new styles are showcased regularly at conventions and home design shows, you may not see many of these trends right away, and then suddenly, you'll see them everywhere. Here are a few design trends you can expect to start seeing more of:
3-Dimensional Elements
Where some see a wall, others see a canvas. 3D tiles and casts are catching on, adding a new dimension to home design. The texture of 3D or raised tiles lend a unique but impressive style to even the most subtly designed room.
Black in Bold Spaces
Kitchens are often designed as welcoming, warm spaces, which is why it may seem strange to see black colors dominate a kitchen. Black is breaking through to other rooms of the home too, including the bathroom. The sleek, sophisticated look of black fixtures and appliances adds a sense of luxury to any room.
Pastels Brightening up Basic Elements
Just as you may be shocked to see black, bold kitchens, you may be just as surprised to see pastel popping up in unconventional spaces. Greens, blues and even yellows and pinks are making their marks in kitchens, bathrooms and living spaces. Neutral colors are falling by the wayside as homeowners inject color into everything from their décor to their tiles, grout and appliances.
Sustainable Features
Sustainability isn't just a trend, it's a way of life for many people. As more men and women become more environmentally conscious, they'll opt to introduce sustainable elements into their décor. Upcycled and recycled furniture are quite popular. Believe it or not, there are now fixtures, décor and even tile materials that proactively help the environment, for instance, by removing pollutants from the air and limiting water waste.
The Return of Wallpaper
Wallpaper is back and it's like nothing you've ever seen before! Design elements in every corner of the home have been enhanced and advanced in stunning new ways. Many of the wallpapers today are even water-resistant, allowing you to install it in bathrooms.
Are you looking to enhance the functionality and aesthetic of a room without straying too far from your favorite design style? Consider installing interior window shades in your most frequented rooms. These revolutionary products from Polar Shades will change the way you live by allowing you to control the light and heat that enters your space.
You can effortlessly raise or lower the shades to the perfect level of comfort whenever you please. Motorized configurations are also available, and allow you to seamlessly control your shades remotely, with a single touch or by verbal command. Contact Polar Shades today at 702-260-6110 to schedule your free, in-home consultation.