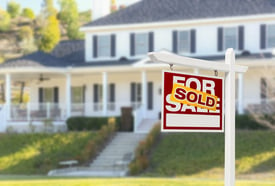 The amount of work you put into selling your home can greatly affect its final sale price. While not all efforts will pay off, there are a number of things you can do that will significantly increase how much your home sells for. Here are some of the best tricks industry insiders use to maximize how much homes sell for.
Price It Low to Sell It High
Pricing your house low seems counterintuitive, especially if you want to sell it for as much as possible. Pricing your house low, however, can actually increase its sale price. If you list your house at 15 to 20 percent below its actual value, you'll likely attract a lot of interest -- especially in a hot real estate market like Las Vegas'. You'll likely get offers from multiple buyers, which you can then use to play buyers off each other and increase the final sale price.
This strategy may be a little risky. It can provide a big payoff if you get several buyers into a bidding war, though.
Send the Pets Somewhere
Pets turn off a lot of potential homebuyers. Even dog and cat lovers don't want to smell animals or see signs of them when they're looking at a new home. To ensure your pets don't interfere with selling your home, send them to a friend's or family member's house until your house is sold.
Remove Personal Items
When showing your home, take out all of your family's personal items. This includes pictures, mementos from vacations, memorabilia and other keepsakes. Removing all of these items will let potential buyers imagine their own belongings, pictures and knick-knacks in the home.
Let Light Inside
The brighter your home is, the warmer and happier the rooms will seem. Make your house as cheery on the inside as possible by increasing the amount of light in each room. Some simple ways to increase how bright each room is include:
cleaning windows and screens
replacing light bulbs with brighter ones
opening blinds and shades
Make a Positive First Impression
Potential buyers' first impressions of your home will greatly influence their opinions of your house -- and how much they'll be willing to pay for it. Make sure people looking at your home have a positive first impression, as soon as they pull up to the curb, by sprucing up the house's exterior. Depending on your home's landscaping and appearance, you might want to:
If you're moving soon, contact Polar Shades at 702-260-6110 to outfit your new home with window treatments. We have interior and exterior shades that look great, increase a home's value and help save energy. Call us to find out what shades would be best for your new home.
---