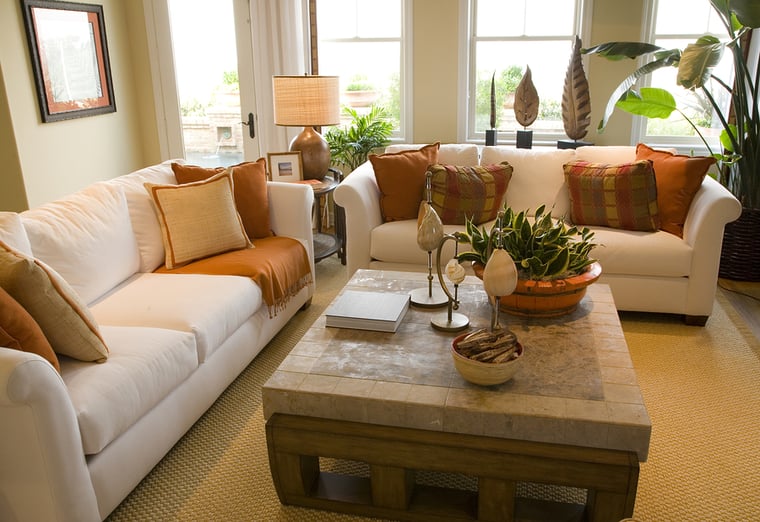 The popular statement that history repeats itself is never truer than in the design industry. What was en vogue three or four decades ago could return at any time, but with some nuances informed by culture, technology, the creativity of individual artists, or the state of the economy at the time.
All the factors mentioned above informed design trends in the 2010s, but the state of the economy might have had more sway in challenging conventions than all the other factors. The following are some of the dominant interior design trends this season:
Brass Lighting Covers
These were introduced to the market by renowned designers, including Roll & Hill and Tom Dickson. They were mainly used as covers for chandeliers, and their reflective surfaces reflected the house. Once introduced in the market, DIYers took over and made the trend viral, while marketing platforms such as Amazon introduced covers of varying quality.
Midcentury Modernism
This style had been around in the 90s and 2000s, but it was largely seen in homes of the wealthy. The recession of the late 2000s and early 2010s, coupled with the development of online marketing, introduced this trend to the mass market. The quality of materials was not as high as it was originally, but the designs largely remained the same.
Smart Home
This design was mostly due to technological advancement in the decade, but it had ramifications on interior design. Designers had to find ways of incorporating digital assistants into home layouts while still allowing the houses to remain aesthetically appealing. These assistants allow you to control your home from wherever you may be. The smart home design trend began in the 2010s, but it can be expected to become more widespread in the coming years.
Modern Farmhouse
This trend took off in the 2010s courtesy of "Fixer Upper", a popular home improvement show, which aired from 2013 to 2018. The hosts of the show would upgrade newly purchased fixer-uppers into modern farmhouses, and this trend has become vastly popular.
Chevron Pattern
Many design writers, especially bloggers, developed a liking for chevron (a zig-zag pattern) in the past decade. The pattern was preferred for bedding, curtains and rugs. The colors of the chevron were selected to match the other colors in the room. This design is particularly suitable for people who are decorating on a tight budget, as it only required the purchase of appropriately designed accessories. The economic recession of the 2010s made it popular.
Individual Homes and Home Owner Tastes Are Vital
The fact that some trends dominate specific periods in history doesn't eliminate the importance of a home owner's tastes and the type of the house in question. Whatever your preferred color scheme, textile pattern, fabric, or design, Polar Shades offers both interior and exterior shades to perfectly complement your home and suit your design tastes. Contact us at 702-260-6110 to schedule a free, in-home consultation, or stop by our showroom today.