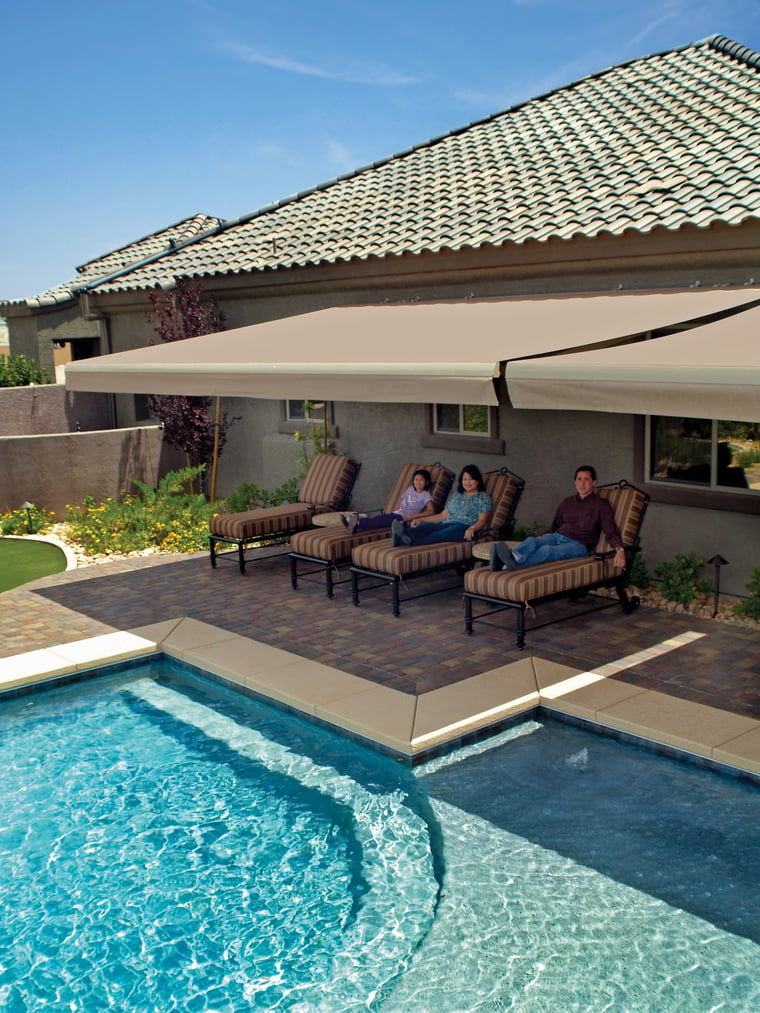 Spring has sprung and we're all itching to get out of our homes and enjoy the fresh air! Now is a great time to start setting up your outdoor space so you can enjoy it all summer long. Whether you're sprucing up your patio, garden or balcony, a great seating arrangement can really elevate your space. Need some inspiration? Take a look at these ideas.
Choose a Great Location
Before you start to design your outdoor seating arrangement, make sure you've chosen the ideal location. Is there a particular area of your backyard that you enjoy the most? This is a good indication that it's the right spot.
You'll also want to consider how much sun exposure the area has and whether there's any natural shade. If you love an area that gets a lot of sun exposure, you can modify the space with a retractable awning or strategically place a gazebo. For a natural look that's romantic and inviting, consider growing a canopy of vines over your seating area.
Create an Outdoor Living Space
Skip the hard, plastic furniture and opt for comfortable seating with colorful cushions, throw pillows and other textiles. Add an outdoor table and strategically place candles or small potted plants as your centerpiece. Some unique hanging lanterns will create an "indoor" look outside while also providing additional lighting.
Create Multiple Seating Areas
If you have enough space, consider setting up several different seating areas. You may have one set of seats around a backyard fire pit while placing a smaller seating area up on a nearby patio or terrace. This will give you the freedom to move around when you want a change of scenery and will allow guests to congregate in smaller groups based on their preferences.
Take Advantage of Smaller Spaces
Don't have a lot of space? Don't worry! You can still tuck a small table with two chairs in a small garden nook or under your favorite ornamental tree. This is perfect for times when you want a more intimate setting. It can also often feel more inviting than a large seating arrangement. Even if you have room for a bigger seating area, consider adding this additional private space.
Don't Forget About Lighting
No matter what type of seating arrangement appeals to you, don't forget about lighting. This will ensure that you can enjoy your space at any time of the day or night and will go a long way towards setting the mood. Consider overhead string lights and ground-level landscape lighting. Add the glow of candles or a fire pit to really make the space feel cozy.
Add Some Privacy
Seating that is shielded from the rest of the outdoor area is more comfortable and will give the space an inviting, intimate atmosphere. Creating partitions with large potted plants is a very effective way to accomplish this. If your seating is close to your home, you can make it even more shielded by adding some exterior shades.
Not only do high-quality exterior shades give your home a much more upscale look, but they will also protect your seating area from sun, wind, rain, and bugs. For more information on our exterior shades and retractable awnings, contact us today at 702-260-6110 for a free consultation.