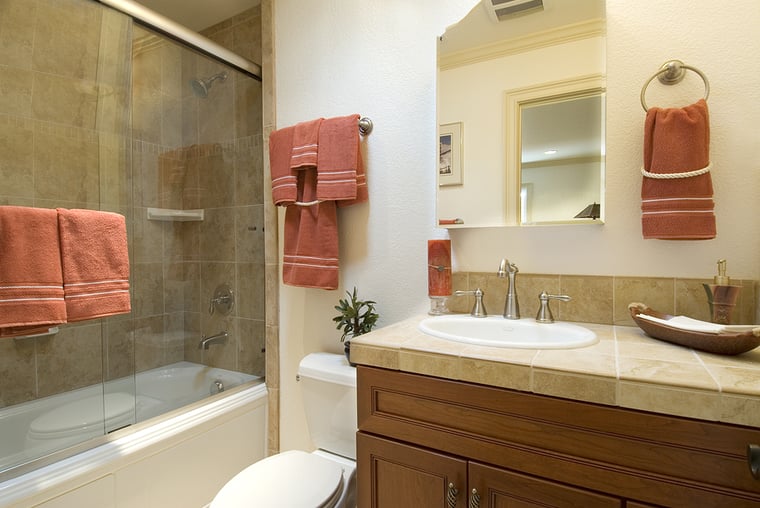 Are you thinking about giving your bathroom a facelift? One of the decisions you'll have to make is whether you should choose a door or a curtain for your shower. If you have a stand-alone, walk-in shower, a shower door may be ideal. If your bathroom is a combination of a shower and a tub, however, your choice might not be as clear-cut. In this case, you can go either way. Ultimately, the option you should choose depends on your needs and preferences.
Reasons to Choose Shower Curtains
Lower Initial Cost
The main advantage that shower curtains have over shower doors has to be the price. Shower curtains are much cheaper than shower doors. The lower initial cost of a shower curtain makes it an ideal choice if you are on a tight budget.
Increased Privacy
If someone has ever barged into the bathroom unannounced while you were taking a shower, you must know the importance of having features that safeguard privacy in the shower area. For people that share the bathroom, shower curtains offer more privacy than glass shower doors.
Easy to Install
Installation of shower curtains is an easy DIY project. This is whether you are using a tension rod or a more permanent straight or curved shower rod. Shower door installations, on the other hand, require much more skill.
Easy to Replace
Shower curtains give you the freedom to experiment with different styles and designs. If you want a different color or to change the look of your bathroom, you can easily replace your shower curtain without a hassle.
Reasons to Choose Shower Doors
Reduced Water Drippage
A shower door makes it easy to step out of the shower and onto a floor mat without dripping water all over the place. So, if you want less mess, investing in a shower door will prove beneficial.
Easy to Clean and Maintain
Once you install a shower door, you won't have to do much in terms of maintenance. Applying a protective coating to the glass door will not only make it easy to clean, but it will keep it looking as good as new for years to come.
Superior Durability
Unlike shower curtains that are susceptible to fading and tearing, shower doors are incredibly sturdy and durable. Once you have one installed, you may spend years without the need to replace it, which saves you money in the long run.
If you are interested in buying a glass door for your shower, but are concerned about privacy, window shades will take away your concerns. Interior window shades can help increase privacy while also letting optimum light in. Our shades come in a variety of colors to enhance your interior aesthetic and there are numerous fabrics with different openness factors to ensure you receive the ideal amount of natural light. To learn more about interior window shades, contact us at 702-260-6110 today for a free, in-home consultation.