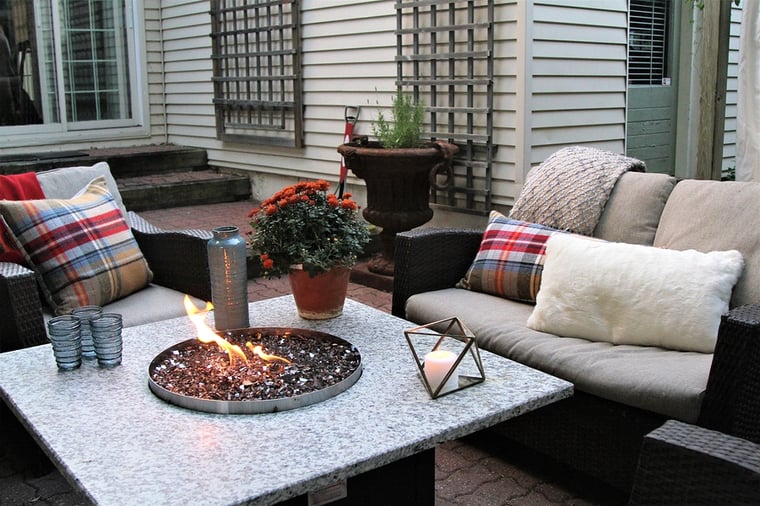 1. Pick a Great Date
The fall season is full of fun, family-friendly festivities, and it's expected those you know will want to engage in these activities. If your town has an annual festival, parade or another major event, choose a date for your party that doesn't conflict, so you'll have a full turnout.
2. Choose a Theme
There are so many wonderful themes you can choose for your autumn party. October is a great time for a Halloween-themed event while the early weeks of November allow you to set the stage for a harvest theme. You could also choose to host a sports-themed party as basketball, football and hockey seasons are in full swing.
3. Craft Creative Beverages
It's always good to keep beer and wine handy. However, you should take this opportunity to get creative with your beverage choices. Offer apple cider, hot chocolate or pumpkin-flavored drinks. Go the extra mile, and mix up a few specialty cocktails that are Halloween or harvest-themed.
4. Set the Table with Seasonal Foods
Hallmarks of the harvest months are the cornucopia of foods in season. Consider grilling up butternut squash or corn on the cob, roasting pumpkin seeds or setting out an appetizer plate with fresh pumpkin butter and crackers. There are dozens of fall food combinations to choose from that will satisfy every appetite.
5. Don't Forget About the Children
Are there children on your guest list? Be sure to plan a few fun activities for them to enjoy. Painting pumpkins, bobbing for apples, scavenger hunts, costume contests or arts and crafts will keep them happy while the adults play, too!
6. Enjoy the Outdoors
What better way to enjoy the season than to surround your guests with the cooler weather? Make a plan to entertain both indoors and outdoors. Games, like cornhole, horseshoes or football, provide hours of fun for all ages. If you have a firepit, consider hosting the party later in the evening so your guests can roast marshmallows and gaze at stunning harvest moon.
Do you want to create the ultimate outdoor space for entertaining? Invest in exterior shading solutions. Any of our outdoor shades can be fitted with our revolutionary ZipRite Shade System. Imagine converting your outdoor space into a comfortable entertaining environment that blocks intrusive sun, wind, debris and insects. These innovative exterior solutions can be manually or mechanically lowered and raised effortlessly to transform your patio or porch into the perfect outdoor living space.
Contact Polar Shades today to learn more about our affordable shading solutions. We can have an experienced technician install these shades on your property just in time for your fall party!