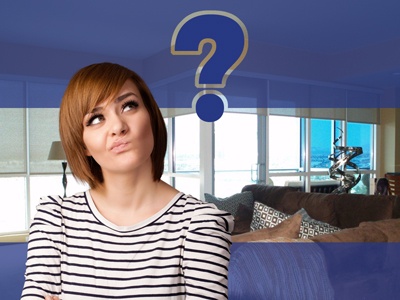 You spend a lot of time picking out carpet, appliances, and bedroom sets when you're sprucing up your home. Some of it comes easily, and you can simply choose colors or styles most appealing to you. Other home furnishings require a little more work so you can find the form and function to best fit your needs.
Window shades can be deceptively difficult to purchase, especially if it's a new process for you. You probably have a color scheme in mind, and maybe you have a general idea of the style you would like to see, but how do you make sure your window coverings are everything you imagined and more?
Make sure you are armed with the right questions (and answers) that will help guide you to the right choice.
Measurements Matter
It's a common mistake for homeowners to think they can simply pull out the tape measure and gather a set of numbers, resulting in perfect shades.
How could this go wrong?
Shapes, sizes, and dimensions can vary from window to window, even if they appear to be identical. Additionally, odd shapes and foundation settling can skew measurements in ways you may not realize.
What's the solution?
Leave your measurements to the experts!
Purpose is a Prime Factor
Sure, your shades should be beautiful and suit your style because you'll be looking at them every day for a long time.
Is there any other reason you are shopping for shades?
Will they be indoors or outside?

Do you want manual or motorized shades? (And do you know why it's important to consider this?)

Are you seeking added privacy, glare reduction, or protection from the sun?
With so many options, it's best to consult with a professional window shade expert who can help you navigate your options and come up with the best product for your unique needs.
Elements Often Forgotten About
What forgotten factors might be left out as you search for your perfect shades?
The way you and your other family members live may also affect the shades optimal for your home. Babies and pets, for example, may sway your initial decision about motorization. Each of these family members likely has a playful and curious side to their personality, and some types of shades are best installed in homes pet-free and occupied by adults.
Download the free "The Must Ask Questions When Buying Shades." This list will help you think more critically about the best shades for your situation, but there are plenty more considerations. Ready to have shades installed in your home? Contact Polar Shades at 702-260-6110 for a free in-home consultation.