If you're like most homeowners, you spend a good amount of time in your living room every day. The design and decor you choose for this space can set the tone your entire home, so it's worth taking some time to ensure that it's both comfortable and beautiful. Are you thinking about trying something new, but aren't sure where to start? Here are a few of the most popular current trends to help inspire you: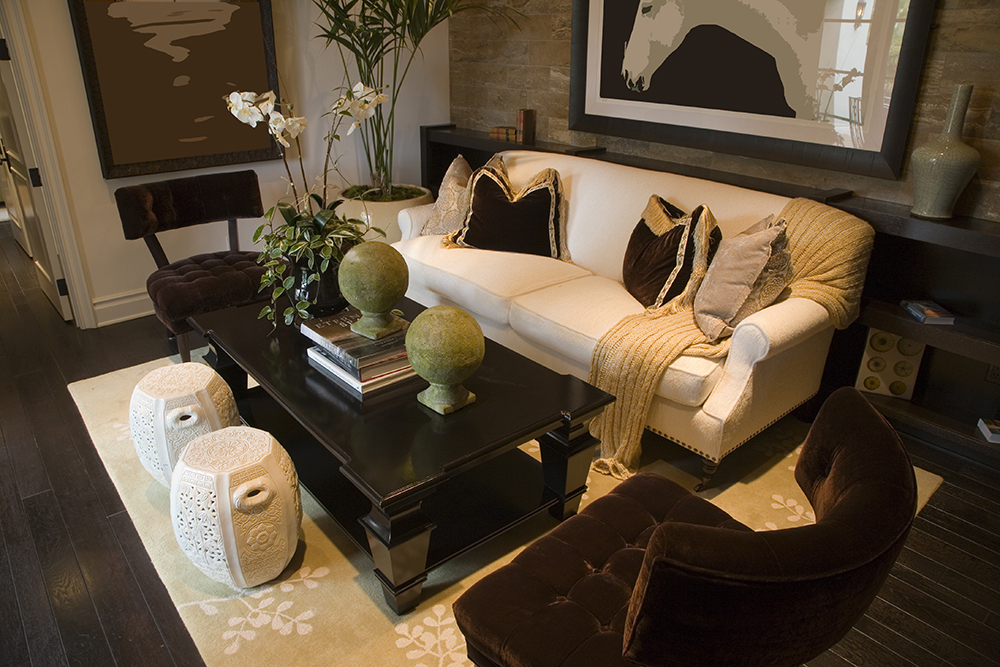 Combining Old and New
Mixing vintage and contemporary pieces is one of the newest design trends for 2020. For example, consider combining antique furniture and old books with a modern sofa and a few select pieces of contemporary art.
Taking the time to search for unique decor will help you avoid a chaotic look and, instead, create a room that truly reflects your personality. When taking this design route, the only rule is that there are no rules!
Incorporating Earth Tones
Although cool tones have been on-trend for the past several years, earth tones are now more popular than ever. Warm, natural colors like olive green, wine red and chocolate brown are perfect for creating a comfortable and relaxing atmosphere in your living room. Consider these shades when selecting new furniture or interior paint.
Bringing the Outdoors In
Adding real potted plants to your interior design is another trend that we're thrilled to see coming back. A living room is the ideal place to add some greenery. Choose a beautiful, decorative pot and add a large plant in the corner of the room, or add a few small, potted plants to your open shelving. Further complement this style by opting for woven furniture and layering textiles to achieve a relaxing, earthy vibe.
Patterned Everything
Patterns are another popular trend, and you shouldn't be afraid to mix them. Interior designers love the look of layering patterns of different designs and mixing in some color. Incorporate patterns into your living room by updating your furniture upholstery, area rugs, throw pillows, and/or other textiles. If this feels too chaotic for you, try "pattern matching," or using the same or similar patterns in several different areas. For example, using the same patterns for your area rug and your throw pillows.
High-contrast Design
Monochrome rooms are on their way out and high-contrast design is making a comeback. Luckily, it's easy to update your space by adding a splash of color to your living room's molding or trim. You can also make a bold statement by adding patterned wallpaper to your ceiling. While designers have been doing this in smaller rooms for some time, in 2020, you'll see it being used more often in larger spaces like living rooms.
Natural Lighting
Take advantage of your home's natural light by getting rid of dark window treatments and replacing them with motorized shades. Not only will this give your living room a modern look, it also makes it easy to regulate exactly how much light you allow in at different times of the day by simply pushing a button, setting your shades on a timer or integrating them into your smart home system for voice activation. This allows you to protect furniture and artwork from harmful UV rays while still enjoying a well-lit living space.
Contact Polar Shades today at 702-260-6110 to check out the various colors and materials available to perfectly complement your new living room design.