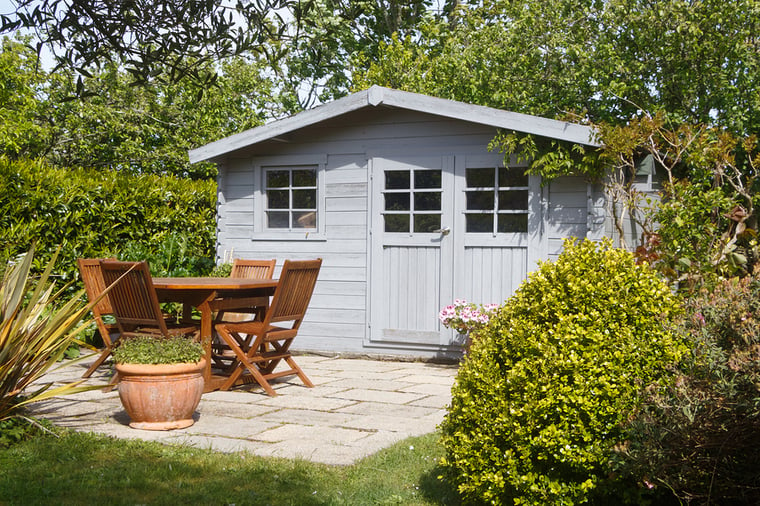 Parents moving in with their adult children can be a fantastic experience — especially when grandchildren are involved. The opportunity to create new memories together is priceless and one of the best experiences a family will have together. This inclusion does create a few spatial obstacles to overcome, however, as additional adults in a home can make the space feel cramped. Here are a few smart space-sharing solutions to create more room:
Utilize Multi-Purpose Rooms
One great way to make additional room in your home is to take a lesser-used room and convert it into a lounge space for your parents. This allows all members of the family to enjoy a relaxing space while still giving each other privacy.
Upgrade Outdoor Sheds
You'd be surprised how easy and affordable it is to transform a shed into a usable space. Insulation, air conditioning, comfy furniture, and a new cable line are all you need to give your mother or father a space all their own for relaxing or engaging in a hobby.
Build an In-Law Suite
Adding a guest house or casita gives your parents privacy while also allowing them to stay connected to the rest of the family. A living area, bathroom, bedroom, and kitchenette will give them what they need. They can join you in the main house when they want and easily retire to their own space for privacy and relaxation.
Put Your Possessions in Storage
Another way you can free up space for members of your family is by taking some of your unused possessions and putting them in storage units. Your parents will likely have items they need to store as well, which means both of you will benefit from a dedicated storage space. Also, consider making space in closets, pantries, garages, and attics for their belongings that they'll need access to regularly.
Convert Back Porches/Patios
A creative way to gain extra space is to convert your back porch or patio into a more livable space with exterior shades. These dynamic shades can be mounted on nearly any opening and are easily controlled, allowing anyone using the space to control the amount of light that penetrates the area. A shaded outdoor living space gives the comfort of a common area with the added privacy of a den or lounge.
Interior and exterior window shades from Polar Shades are beautiful upgrades that elevate style, control your comfort level, protect your furniture, and help you lower your energy bills. Make any space more relaxing by installing these innovative shading solutions in the bedrooms and areas where your family will spend the most time. Contact us today at 877-260-6110 and schedule an in-home consultation with one of our expert technicians to find the right shade fabric, pattern and style for your home.