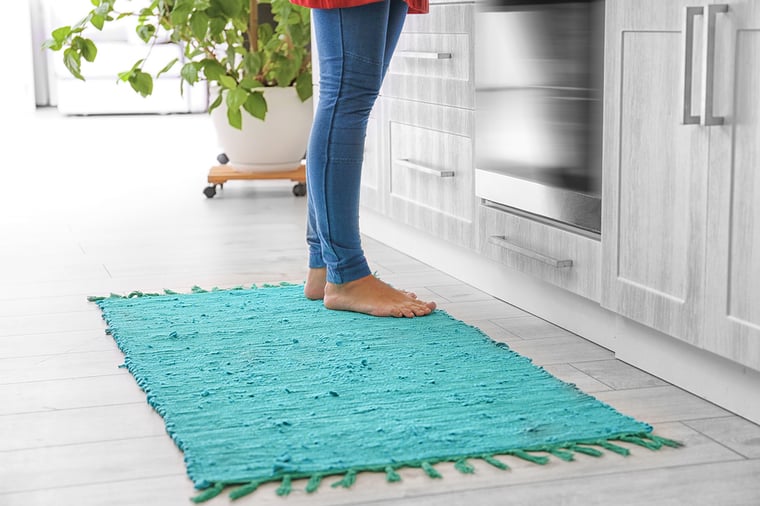 Does your kitchen feel a bit cold and sterile? A floor runner can give your space the cozy splash of personality you're looking for. You can use this to add colors and patterns that enhance your kitchen design or to add some warmth and softness to your space. However, not all area rugs will work well in the kitchen.
Tips for Choosing the Perfect Kitchen Floor Runner
Choose the Right Material
When choosing a floor runner for your kitchen, you'll want one with a short, dense weave. This makes it easier to clean and reduces the chance of it catching crumbs that will attract pests. If you run your hand across the surface of the rug and you can't feel any of the fibers move, you're on the right track.
The best material for your rug will depend on where you want to place it. For example, rugs made of polyester are generally water-resistant, which makes them optimal for placing near a sink. However, this material will absorb oil spills, so you'll want to keep it away from the stove and other food prep areas.
Follow Design Trends
Now that you know what kind of material to look for, it's time to get an idea of the current trends. One nice thing about buying a less expensive runner is that you can easily replace it when you want to change your kitchen's look. Right now, complex patterns are quite popular, and they bring the additional advantage of helping to hide dirt and stains. Rugs in darker, rich shades, particularly reds, are also popular. Choose this hue, and you'll find that little spills like wine or tomato sauce are no big deal.
Pay Attention to Sizing & Placement
Many homeowners like a rug that's the same length as their kitchen island or just a bit smaller. This way, it can fit nicely between the island and the stove or sink. For a streamlined look, you can line your runner up with other elements in your home or float it out for a more laidback look.
Learn How to Care for Your Runners
Lastly, it's important that you maintain your floor runners, or they will quickly lose their appeal. Remember that even if you purchase a water-resistant carpet, this does little to protect the floor under it. For this reason, you'll want to always pull up the rug and clean under it as soon as a spill occurs.
You'll also want to vacuum or shake it out regularly and spot clean it as needed. You can keep your rugs looking like new for longer by adding interior shades to your kitchen windows. Not only will this protect your textiles from damaging UV rays, but it will also make your kitchen more enjoyable by blocking out heat and glare. Contact us today at 702-260-6110 for a free consultation!