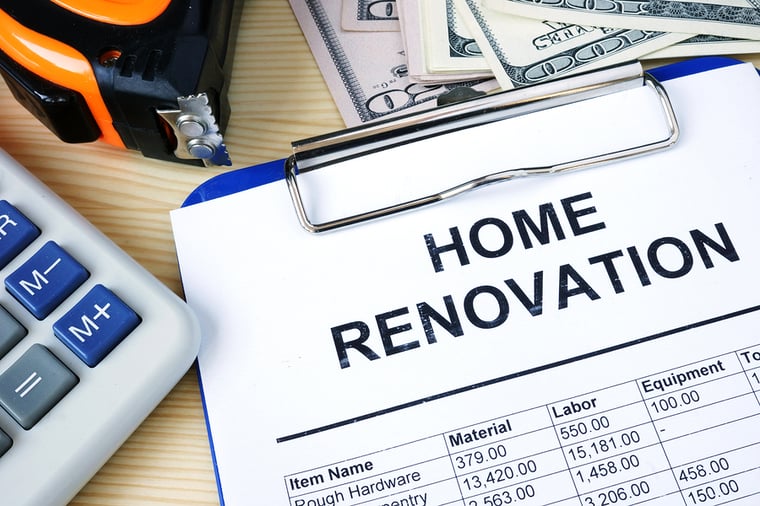 When renovating your home, the most important factor is your budget. Staying on-budget during any remodel project is imperative to ensure you can afford the materials, labor and other costs. Below are tips to help you stay within your budget and successfully complete your remodeling projects.
Make a Plan and Stick to It
The first step to any remodeling project is planning and setting a budget. This includes knowing what you need, what you can do without, the amount you are willing to spend and the materials to be used, as well as the schedule. A detailed plan that is well-broken-down and is comprehensive enough to cover the essentials of the entire project will give you a clear direction of the project. By sticking to your initial plan, you avoid making unnecessary adjustments that could lead to more expenses and result in spending more than what you budgeted for.
Set Aside Emergency Funds
No matter how well you plan your project, surprises always happen. Things may change and you can never really make an accurate prediction of how your remodeling with go. For this reason, setting aside emergency funds for unexpected expenses is crucial to keep your project going. It is advisable to set aside at least 15% of the remodeling budget to cater to unforeseen costs. You can best counter surprises if you involve your contractor during the budget-setting process.
Compare Different Bids
If your remodeling project involves the use of a contractor, you should shop around for the best deals. Talk to at least three general contractors and compare the different offers before settling. Your contractor will most likely be willing to give you discounted services if you have future projects that may need their help. As much as finding the most cost-effective contractor is the goal, be wary of overly cheap services, as this could be a red flag for inexperienced or substandard services.
Consider Cutting Costs
The best way to stay within your budget is to try as much as possible to cut costs associated with your remodel. This requires flexibility and knowing what you are willing to compromise on. For example, if granite countertops seem too expensive, composite countertops can still give the same look at a cheaper price.
Combine Projects
If possible, consider combining smaller projects instead of having them done at separate times. This way, you can complete multiple projects at once without having to plan and save for them separately. What's more, some contractors offer discount packages for remodeling projects that are done altogether, which you can take advantage of and stay within your budget.
Window Shades Complete Any Look
No matter which room(s) you renovate in your home, window shades from Polar Shades are available in a variety of colors, patterns styles and opacities to complement your room's aesthetic and allow the perfect amount of light in. Contact us at 702-260-6110 to schedule a free, in-home consultation.