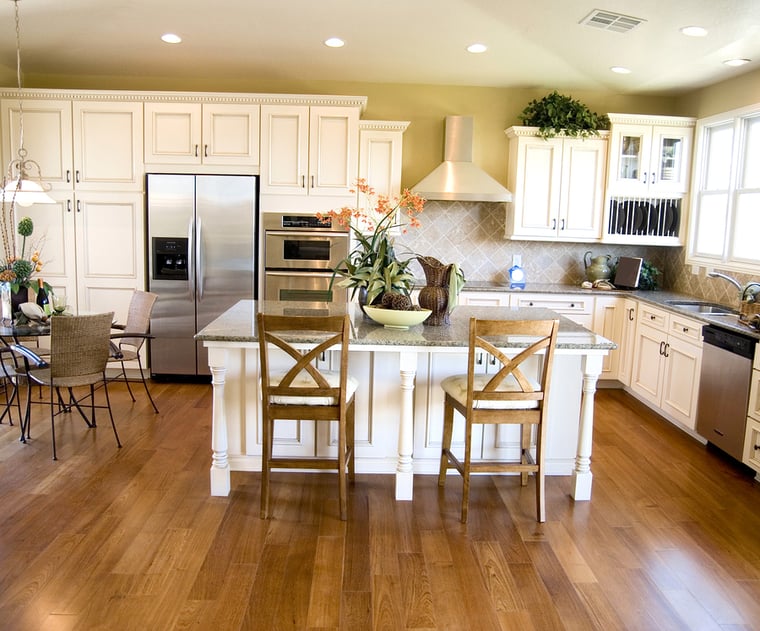 Wood surfaces enhance your home's aesthetic appeal. Understanding the type of wood and finish is the first step in ensuring their durability. This determines the method and cleaning products you'll use, as well as the type of long-term care needed. Common wood finishes include varnish, veneer, paint, unsealed, stain, and wax.
Practical Care Tips for Wood Surfaces
Because of the different types of wood and finishes, there's no one-size-fits-all solution to caring for wood surfaces. Depending on the furniture or fitting, some or all of the following methods will apply:
Dusting
Frequent dusting prevents the accumulation of particles that might harm wood surfaces if left for too long. Feather dusters and dry, soft cloths are good at removing dust particles, but not completely effective. That's because they scatter the dust, only for it to settle back on your furniture and wood surface.
To avoid this, dampen your dusting cloth slightly. Alternatives to the classic feather duster include treated cloths, lamb wool dusters and lint-free cloths. Terry towels are perfect for drying surfaces after dusting them with damp cloths.
Cleaning
Unless you're cleaning a plastic-coated wood surface, avoid using all-purpose cleaning sprays. Although water is also not advisable for cleaning wood, you can use it with mild soap to treat sticky spots. Rinse the surface immediately, then dry it with a soft, clean cloth.
For stickier spots, you might have to wipe with stronger solutions such as mineral spirits. Ensure the spirit used isn't harmful to that particular wood finish. If this doesn't work, you might have to refinish your kitchen cabinets, countertops, table, floor, or other wood surfaces.
You might also have to apply wax to improve their appearance. Use a cheesecloth to smear semi-solid wax to the surface, then let it sit for a few minutes. Using a clean microfiber cloth, buff it in until you get the desired result. While cleaning wood surfaces, it's advisable to start with the mildest method.
Removing Odors
New furniture and wood fittings might have a lingering chemical odor that may be unpleasant. If you collect vintage items, they might also have a unique smell. This can be solved by properly airing out the pieces outside. If you have an item that can't be moved, allow ample fresh air and natural light to take care of it.
Sprinkling baking powder and talcum powder is another way of doing away with unwanted odors. You can also use liquid deodorizers such as vinegar spritz. Other useful suggestions include:
Avoid exposing wood items to extreme dry heat.

Don't place sharp objects on or near the surface of your wood surfaces.

While you can polish surfaces as a DIY project, professional service often yields better results.

Unless otherwise specified, always dust and clean in the same direction as the grain of the wood.
Complement Your Wood Surfaces with the Right Window Shades
Polar Shades offers high-quality interior and exterior window shades in a wide range of colors, fabrics, designs, patterns, and styles to beautifully complement your wood surfaces. They also block the sun's UV rays, which preserves your furniture and décor, ensuring your wood surfaces last for many years. Contact us today at 702-260-6110 to schedule a free, in-home consultation.