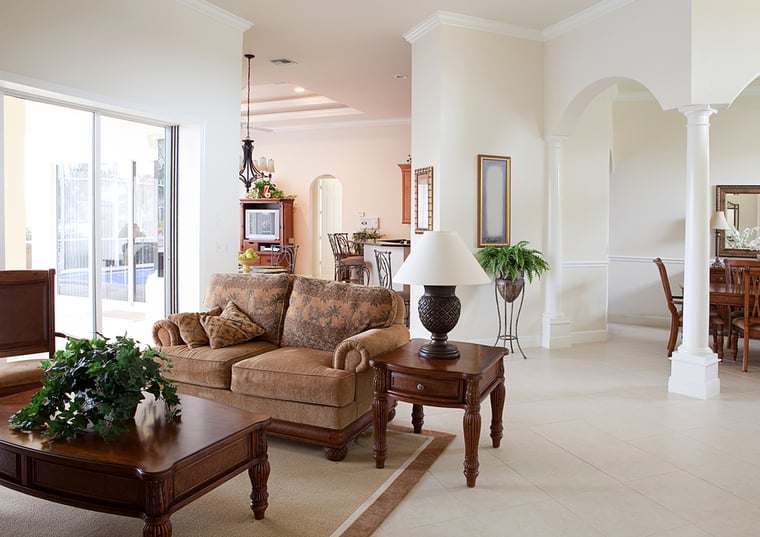 Interior design color trends change throughout the years. Having taken a look at the popular colors in recent trade fairs, here are designers' favorite colors that you can expect to see most prominently in 2020 interior designs.
5 Hottest Interior Paint Colors of 2020
1. Blue
Having been named the color of the Year 2020 in December by the Pantone Color Institute, classic blue is a cool, reassuring and confident color that's set to continue its popularity this year. Sky blue colors, on the other hand, complement other natural colors like browns, beiges and green to delicately enrich your spaces. While all shades of blue are bound to find their way into walls, furniture and upholstery of many homes, the cobalt blue is set to take the spotlight.
2. Light Pink
From pastels to peach, pink will continue being a designer favorite this year. The light pink, particularly, can flow well with any color and act as an alternative to white and beige in kitchens, living rooms and even bedrooms. You can use it in walls, furniture and accessories for that delicate and elegant look. Tender and light pink colors can be used alone or with other warm colors to add depth and richness and give your home a modern look. It is also great for chic styles.
3. Green
The color green and its shades have grown in popularity among designers, as seen in the Maison and Objet trade fair in Paris. Paint manufacturers have taken note of this interest and developed their own green hues. In fact, Delux had its color of the year being a pale green called Tranquil Dawn. Soft green hues like pastel greens, mint and sage have made an impact with their freshness, while olive green takes homeowners back to nature and serenity, be it on walls or furniture. The peacock color, which combines green and blue, brings forth depth and creates a dramatic effect on the interiors.
4. Beige and Neutrals
Beige and neutral colors, including black, gray and brown, are also going to be a big trend in 2020, as many designers continue to appreciate earthy tones. With nude colors being popular with the current generation, it is not a surprise that they will also dominate interior decorations. Beige colors are warm, have earthy tones and make a room feel calm. If you would love to add beige or similar hues like champagne, straw or muted yellows to your rooms, incorporating metallic accessories like silver or gold will make it stand out.
5. Terracotta
Terracotta fits perfectly in the family of earth tones. This is especially true as Sherwin-Williams named its Cavern Clay terracotta color as the color of the year in 2019. You can have it on your walls as the basis of warm tones or as a contrast to darker-colored accessories, furnishings and furniture.
If you are keen on trying out the above colors in your home, interior shades from Polar Shades can help you achieve the perfect amount of natural light to flatter your color choice without UV rays ruining your décor. Contact us today at 702-260-6110 for a free, in-home consultation.