It may come as a surprise that, for the most part, typical garage measurements haven't changed that much since the early 1900s when cars first rolled off the assembly line. In fact, modern vehicles are typically the same size or a few feet longer than the Model T. Assuming you're not driving a limousine, these tips will help you achieve the ideal garage measurements at your home.
Ideal Garage Height and Width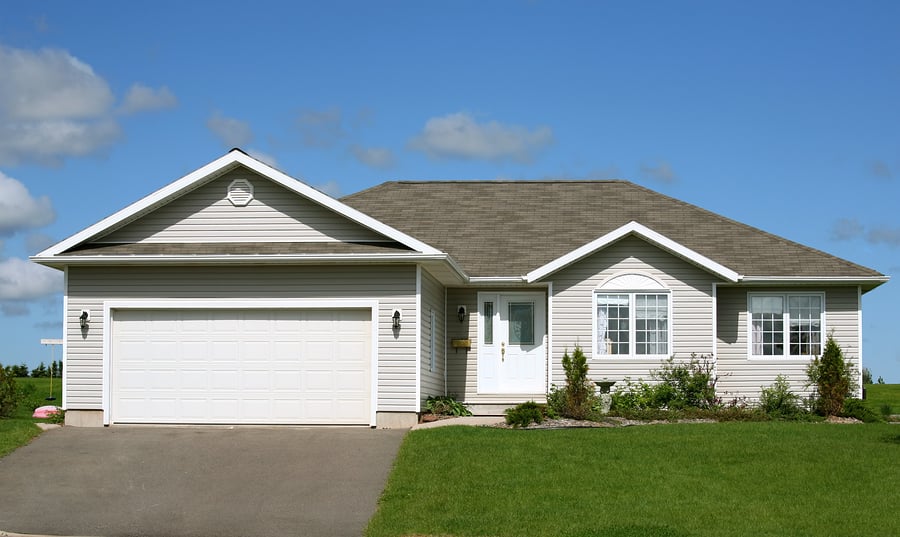 The doors of your vehicles should be able to open without hitting the walls or the vehicle next to them, and you should be able to easily walk around the cars. Most experts say the minimum recommended dimensions for a 2-car garage is 20x20 feet, about enough room to store two smaller vehicles, but not much else. And you'll need about 2.5 feet between the car door and the nearest wall or object to be able to open the door without hitting it on something else.
There are other common sizes, including 12x24, 14x28 and 24x24. For single-car garages, 9 to 10 feet seems to be the standard, while 2-car garages are typically 16 feet wide, allowing plenty of room for both cars. The height should be at least 7 feet, but many people today choose 8, which allows for overhead storage.
The best way to ensure your garage is built to the proper size is to determine what you want before taking measurements. Consider how much storage space you'll need, in addition to car space. This will help you identify the proper dimensions to give you a garage with optimum functionality and space.
Many communities have zoning and building codes with minimum dimensions for garages, so be sure to check before you get started. And don't forget to consider your garage's relative width and height against the house, so that it is proportionate to your home.
Blinds and Shades for Your Garage
People don't typically think of garages benefiting from blinds or shades, but they're an ideal solution, especially if you have a detached garage or want to match the rest of the exterior shades or blinds on your home for a uniform look. With spans up to 20 feet wide, some exterior retractable shades are perfect for use with standard garage doors.
If you're someone who uses the garage as a work space, motorized roller shades can let natural light into the garage while maintaining your privacy and block the sun and UV rays. Exterior shades can also help insulate your garage which can be a huge benefit in the desert heat where the space isn't air conditioned.
Polar Shades's exterior shades come in a variety of fabrics, colors, textures, and styles to beautifully complement your home's aesthetic. To learn more about our products, stop by our showroom or contact us at 702-260-6110 to schedule a free, in-home consultation today.