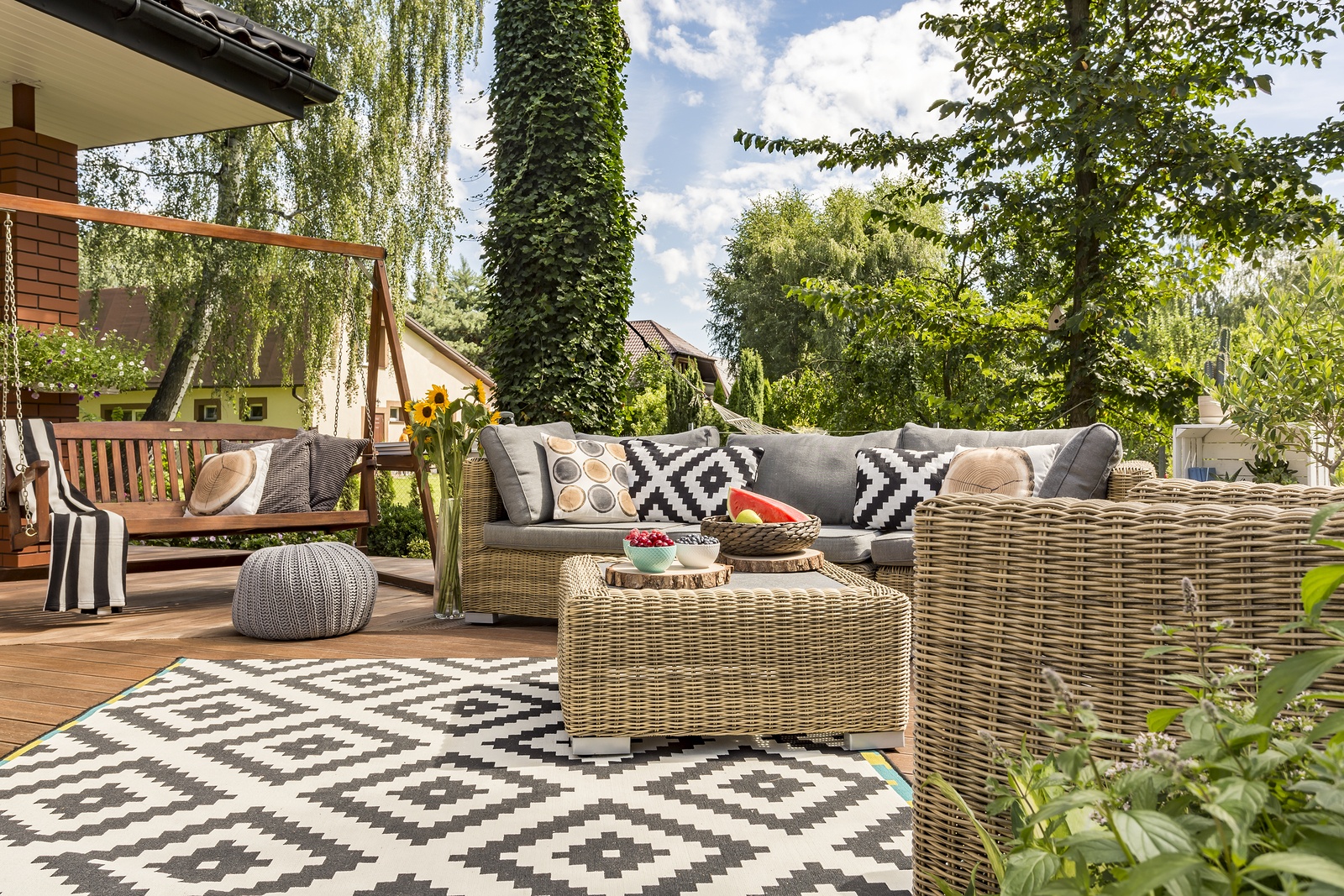 Clark County residents enjoy an impressive amount of sunny days at an average of 292 days per year. In fact, Nevada trails only behind Arizona when it comes to sunniest states. Why not indulge in sunshine and beautiful weather with a patio that's stylish and comfortable? The following is a quick look at the steps you can take to transform a basic concrete slab or wooden patio into a cozy and gorgeous outdoor living room:
1. Begin with defining outdoor 'walls' and 'ceiling'. While you don't want to completely enclose your patio, you want to think about simulating walls and a ceiling if you want the space to feel cozy and comfortable while giving it an outdoor living room feel.
For example, you might want to begin your outdoor living room project with a pergola. Pergolas can be either built or bought and add a nice visual element that maximizes outdoor space potential by somewhat protecting outdoor furniture from the elements. They essentially serve as the corners and ceiling of your space and from them, you can add lattices to accommodate climbing vines. Also consider installing ZipRite Shades for easy drop-and-lift walls. ZipRite Shades can be added to just about any patio space to further protect your furnishings, and you, from the elements, errant golf balls, and other pests. Plus, they enhance and add to the coziness of the outdoor living room you're trying to achieve.
2. Outfit with outdoor versions of classic living room furnishings. The heart of any successful outdoor living room lies in having an inviting set of furniture. The best place to start is with a basic 4-piece set of two chairs, a love seat, coffee table, and coordinating throw pillows. After all, the very purpose of a living room is to sit down, relax, and enjoy a good conversation or a cup of coffee. So for a true outdoor living room, you need furniture that beckons you in and has you staying for awhile.
3. Add in some green and other finishing touches. Finally, consider adding some touches of green in the form of container gardens and potted plants. Head to your local gardening store to see the different styles of plants you can add to your home. Other great finishing touches for your new outdoor space include a mini-bar, outdoor grill, and rock-lined firepit. Keep items relevant to your family's style and activities.
For more information about creating and outfitting your outdoor living room, or for a free in- home consultation on installing ZipRite Shades along your home or pergola, contact Polar Shades today at 702-260-6110.