Beautiful outdoor furniture can breathe life into any patio, deck, balcony, or verandah. Whether you're using hardwood, plastic, metal, or embroidered pieces, taking care of these items will elevate the curb appeal of your home. However, if not properly taken care of, your outdoor furniture can be damaged by the elements. Here are some things to look out for and one great solution that will help preserve your furniture:
Elements that Can Damage Outdoor Furniture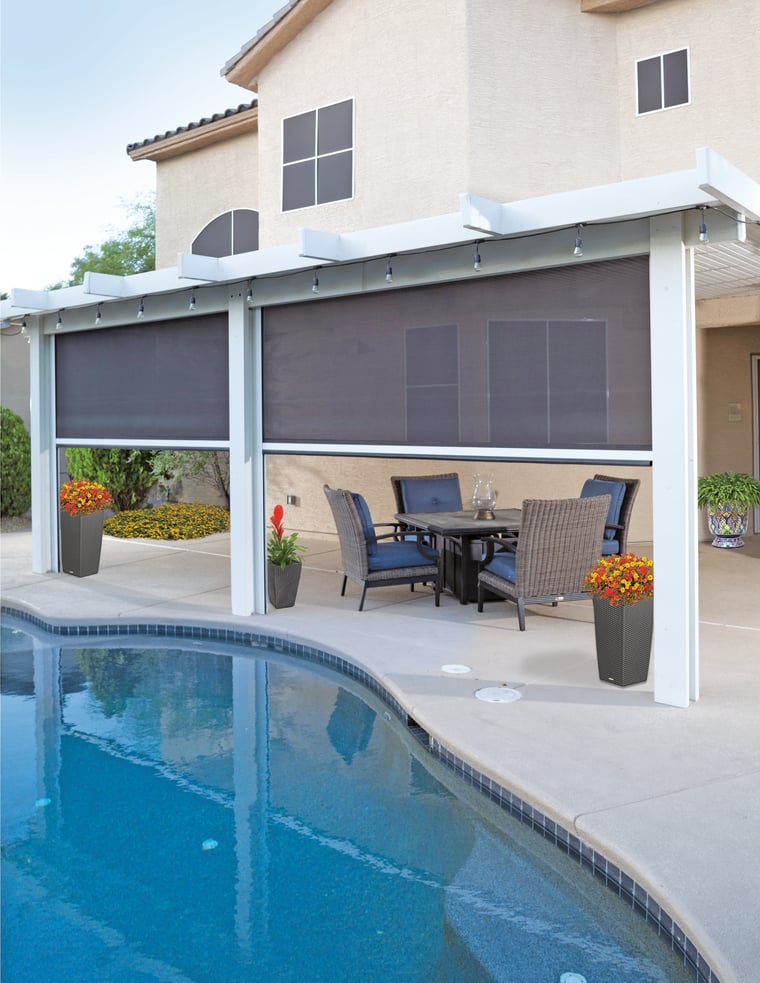 The weather and other outdoor elements can cause many different types of damage, including:
Mold and Mildew from Moisture
When your furniture gets rained on, moisture builds up and it turns into a breeding ground for mold and mildew. Material such as cotton and damp wood are common hosts of mold. If you notice green, moist patches lingering in your furniture even after it has dried, you may have a mold problem. Mold can also cause metallic fixtures to corrode and lose stability.
Color and finishing are two properties that define any piece of furniture. These properties help elevate the appearance of your items and your outdoor space. However, UV rays from the sun can cause your furniture to fade or become brittle. It can also damage finishing and make your items appear dull.
Brittle Plastic and Split Wood from Heat
Heat and moisture can cause your furniture to become brittle and split. You may notice the handles of your chair deteriorating or the legs gradually becoming weak. Such damage typically requires you to repair or replace your furniture.
Exterior Shades Can Protect and Preserve Your Furniture
You can protect your outdoor furniture with exterior shades. There are many different options available, including UV-resistant fabrics to block as much as 99% of harmful rays from the sun.
When selecting exterior shades, there are numerous size, shape and color options available. Whether you're covering a patio that's 14' wide or a commercial verandah that spans across 20', exterior shades can fit on just about any opening.
Our expansive inventory includes unique designs, such as the ZipRite Shade, which zips from top to bottom to create an enclosed outdoor room that fully protects you and your furniture from the weather, heat, bugs, and debris.
Our Titan Shade is ideal for large openings and provides the ultimate protection from the sun's UV rays. The hardware for this shade is available in white, bronze, sand, camel, and tan, but can also be custom powder coated to match another color of your choosing.
These are just a couple of the many exterior shade options available at Polar Shades. Check out our gallery to see more of our products, or contact us at 702-260-6110 to schedule a free, in-home consultation today.