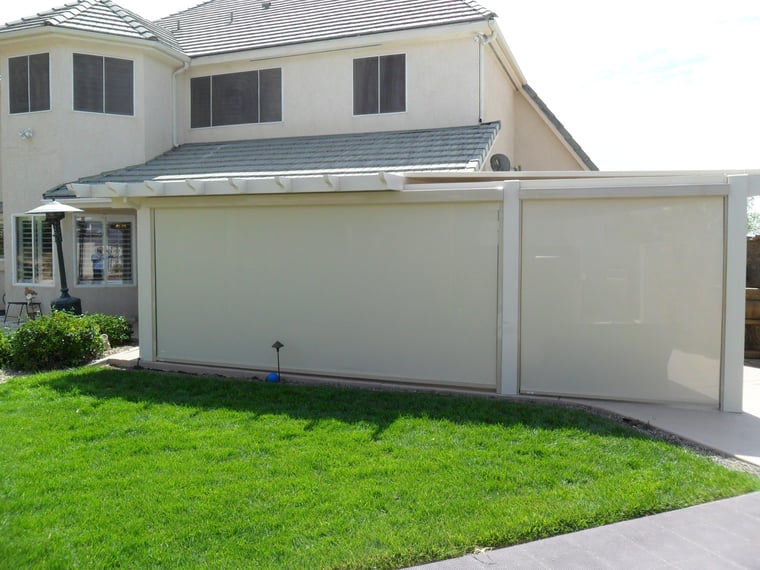 Whether you're expecting your first child or watching your little ones grow, you always want to ensure your home is a safe space for them to play. Although many parents do a great job of baby-proofing the interior, some forget to make their backyard baby-friendly too. Here are some great ways to ensure your backyard is as safe as possible for your young ones to run around:
Tips to Make Your Backyard Safer
Refinish old wooden decks to ensure your kids won't get splinters while they run or crawl.

Remove plants or trees that are poisonous or dangerous, so your kids can explore nature safely.

Install a fence or gate around your property.

Make sure your pool is fenced off and keep a close eye on your children when they're near the water.

Consider creating a dedicated play space for them, such as a sandbox or grassy area where they can enjoy their outdoor toys.

Remove and properly store all lawn care tools and equipment.

Give them a shaded space to play that keeps them out of the harmful UV rays of the sun.
Exterior Shades for Patio Spaces
Exterior shades will instantly cool down your patio by blocking the sun and dramatically reduce UV radiation. Polar Shades offers a wide variety of exterior shades to cover virtually any size space.
Our ZipRite Shade revolutionizes retractable shades with the capability to zip from top to bottom, creating a fully enclosed space. This not only protects your children by keeping bugs and debris out, it also allows them to play outside no matter the weather. The ZipRite Shade can be integrated into Elite Patio Roll Shade and Titan Patio Roll Shade systems to completely enclose your space. Best of all, the ZipRite Shades come in five standard colors, but can be customized with powder coating to match your home's color scheme beautifully.
Contact us today at 702-260-6110 to learn more about our affordable shading solutions, to schedule an on-site consultation or to learn more about our innovative shading products for both your interior and exterior.