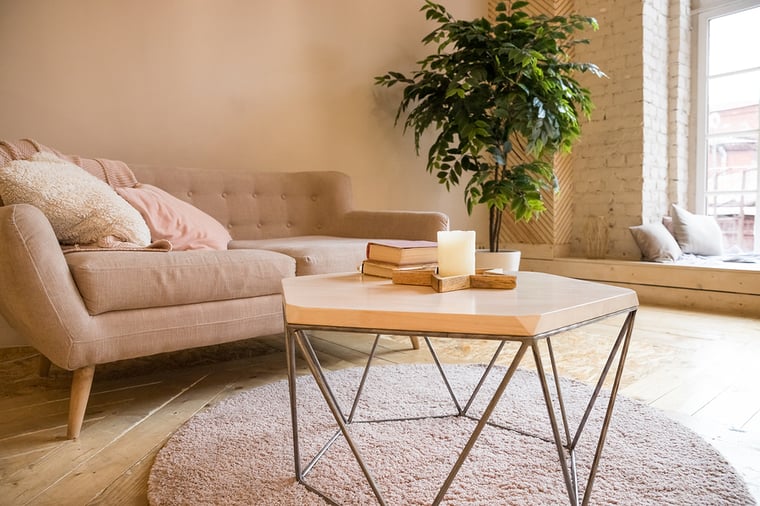 Let's talk about color in your home — paint, décor, tile, appliances, the works! Colors have an impact on our emotions whether we realize it or not. To create a relaxing atmosphere, many homeowners are integrating soft, soothing colors throughout their homes.
Which colors are homeowners loving? Colors like blue can create peace and relaxation. Green can bring balance to our minds, and some say it can even help soothe headaches. Purple can also help soothe stress as it encourages mental decompression. Here are a few of our top picks for your bedroom, bathroom or relaxation room:
Lavender

Soft Grey

Pale Blue

Soft Green

Coral

Mauve

Beige

Lilac
These colors don't have to be limited to wall paint. You can use them on soft furnishings in rooms with bolder wall colors to bring balance and create an inviting space. They can also be used in other decorative pieces to accentuate the style of the room or bring contrast to the existing color scheme.
How Lighting Affects Your Color Scheme
Natural light can change the perception of the colors throughout your home. As the sun rises and sets, different levels of light are cast on your walls, furniture and décor, which can cause them to appear to be different shades than they are. Direct sunlight on your walls and furniture can also cause fading and damage from UV rays. However, the right amount of natural light can enhance your space and make it feel warmer and more welcoming.
Interior shades offer the perfect solution, by blocking direct sunlight and harmful UV rays, while also allowing light to filter in. This allows you to achieve optimal lighting that enhances the atmosphere of the room. Motorized configurations are available, which allow you to open and close your shades with a remote, single touch or verbal command. You can also set them on a timer to open and close automatically at whatever times of day you choose.
At Polar Shades, quality is our guarantee. Contact us at 702-260-6110 to schedule a free, in-home consultation.