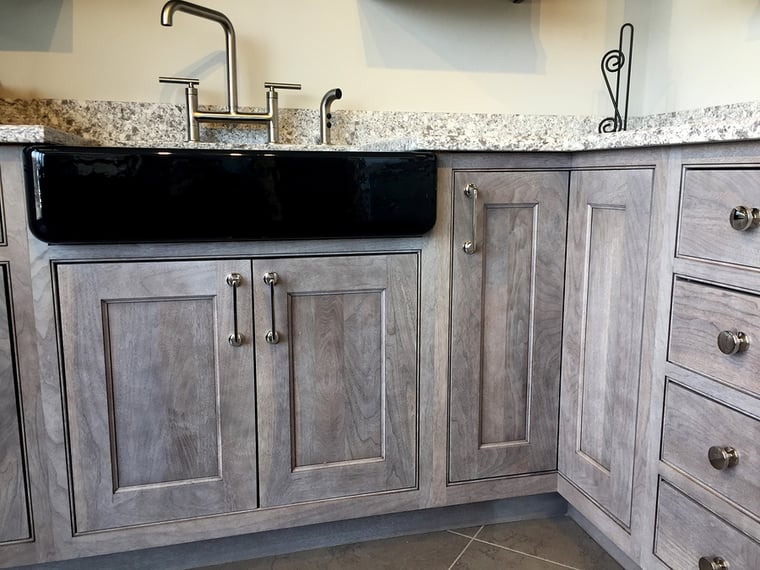 Wooden cabinets are not only fit for rustic and traditional kitchens. The variety of tones and grains instill a natural and warm feel to your kitchen, regardless of its style. If you are looking to renovate or update this area of your home, wooden cabinets can transform your kitchen into a contemporary space that is both functional and visually appealing.
3 Wooden Cabinet Ideas for Your Kitchen
There is a wide variety of options to choose from when it comes to wood for your kitchen cabinets. With the right color combinations and lighting, this of cabinetry can beautifully complement the rest of the appliances in your kitchen. Below are three wooden cabinet ideas to spice up and refresh the look of your kitchen.
1. Dark Stained Oak Cabinets
Oak cabinets are one of the best options you can have due to their durability. You can also achieve your desired color and look just by staining them. It is recommended to match or use darker colors on oak wood when staining, as it gives your kitchen a more luxurious look and doesn't allow the grains to show. Combine dark stained oak cabinets with white subway tiles or granite countertops with grey veins to prevent too keep the aesthetic vibrant and dynamic.
2. Modern Pine Cabinets
If you are on a budget and still want an updated kitchen, pine cabinets are for you. Pine is a less expensive option to walnut and oak and is the only softwood popularly used for kitchen cabinets. You can decide to either stain them or just apply a protective coating on the wood for a more natural look. Mix up natural pine cabinets with stainless steel and metallic hardware for a more elevated style.
Although it is popular with rustic looks, the warmth that comes with orange and yellow hues of knotty pine makes it ideal for use in a contemporary kitchen. Pastel and neutral colors go well with contemporary knotty pine, complete with stainless steel hardware. However, since pine is a softwood, hardware like handles and pulls may loosen over time.
3. Walnut Veneer Kitchen
Walnut veneer comes in a smooth brown tone and produces elegant, fine and smooth cabinets. It is the perfect option for a luxurious kitchen, which is why it is more costly compared to other types of wood. Pair walnut kitchen cabinets with light or neutral wall paint colors depending on the size of your kitchen. You can use both the vertical and horizontal grain walnut with quartz countertops and opt for open shelves to open up the space and add dimension.
Lighting is an important factor when it comes to enhancing the look of your kitchen. Interior shades can help you control the level of natural light in your kitchen, while also adding to the aesthetic. With motorized and manual options available, as well as a wide variety of color, fabrics and pattern options, Polar Shades can help you find the perfect shades for your home. Contact us at 702-260-6110 to schedule a free consultation today.