If you're thinking about installing window treatments in your home, you might be surprised to find there is a world of opportunities waiting for you to explore. At times, the process may seem a bit overwhelming, so our team at Polar Shades has created this guide to walk you through the process.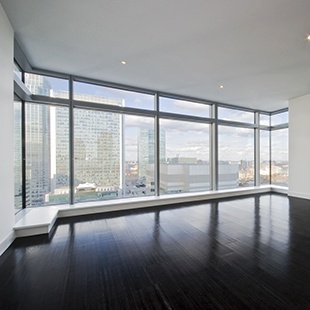 Set a Budget.

Knowing how much you are able to spend on your window treatment project will help you land the best possible option for your individual situation. Naturally, you don't want to fall in love with options you simply can't afford, but there are plenty of options available at a variety of price points.

Consider Professional Installation.

Even the handiest of people often find installing their own window treatments can be a task more difficult than they expected. It's always best to look for a company that can install your window treatments for you so you don't have to worry about anything except enjoying the new landscape of your home.

Lay Out Your Priorities.

If you're considering a huge undertaking that involves many rooms of your home, it's important to prioritize which of these matters most. In the event you must work within a budget that stretches over several installations, you'll want to assess which rooms require the most immediate attention. Start with the most used rooms , and work from there. Generally speaking, bedrooms find their way to the top of the priority list, followed by family rooms, then other rooms as they become available in the budget. To avoid having the same cheap vertical blinds you had when you bought your house ten years from now, set a timeline to help you whittle down your home's revamp so your less-lived-in rooms don't fall too far down on the priority list.

Consider Your Life.

Busy lives filled with kids or lots of entertaining often require more durable window treatments. A variety of fabrics should be considered for your project, and depending on how each space will be utilized, some materials will likely be better than others.

Find Your Style.

Head over to Pinterest to find styles that suit your fancy. HGTV and other home-oriented sites can also help you find inspiration to help you choose your optimal window treatments.
If you're ready to get started with your window treatments, download the Polar Shades informational guide Shades vs. Blinds: What's the Right Choice for You? If you still have questions, feel free to contact our Polar Shades team, and we'll be happy to help!