Home automation is increasingly popular with homeowners who want to create a space they can easily adapt to their changing needs. With automated window shades, you ensure all of your window coverings are simple and safe to adjust. Here are a just a few of the great features of our automated shades:
Benefits of Automated Window Shades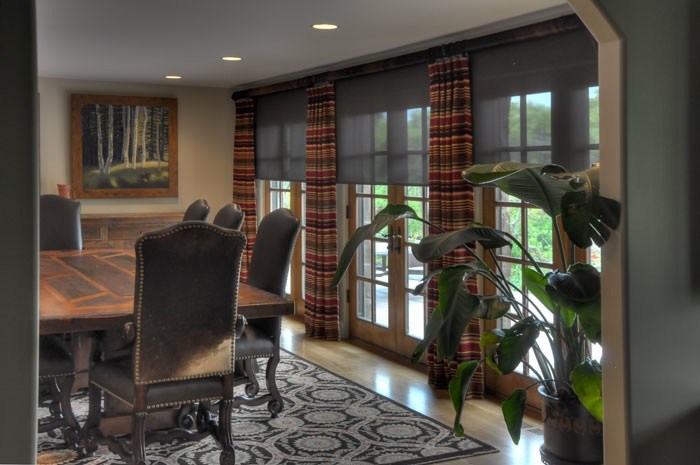 Fully Customize Your Shades
Not only can you select the texture and hue of your interior shades, but you can also customize the power source. Battery-powered shades with long-lasting lithium batteries are ideal if you prefer a wireless look that doesn't require electrical installation. Plug-in shades are another available option; if you dislike the appearance of wires, you can have an electrician wire the shades to your home's existing electrical system.
You also get to decide how you want to control your shades. Do you prefer to adjust one shade at a time, or do you want the ability to close all your shades at once? If you can't decide, you might opt for both individual and group control of your new shades.
When installing exterior shades, pick from multiple hardware finishes and opacity options. If you prefer to conceal the rollers for your shades, add an optional valance to keep the rollers out of sight.
Integrate Your Shades With Your Home Automation System
Want to adjust all your home's automated devices using a single set of controls? It's possible to integrate your automated shades with a third-party automation system, so you can control all your systems from a single device. You can also control them using a wireless remote control or wall switch.
Sensors Automatically Adjust Your Shades
One fantastic benefit of our automated exterior shades is you can equip them with sensors that adjust the shades as the weather changes. These sensors monitor the weather conditions (such as the wind speed and presence of sunlight), so your shades automatically adjust to the elements.
Contact the Leading Manufacturer of Window Shades in Las Vegas
If you're ready to upgrade to automated window shades, there's no one better than Polar Shades. Schedule a free, in-home consultation by contacting us at 702-260-6110 today!