The proper amount and quality of light in your home office can make a real difference in your energy, productivity and efficiency. Often, a few small lighting adjustments can make a big difference. Here are some suggestions to help you get started: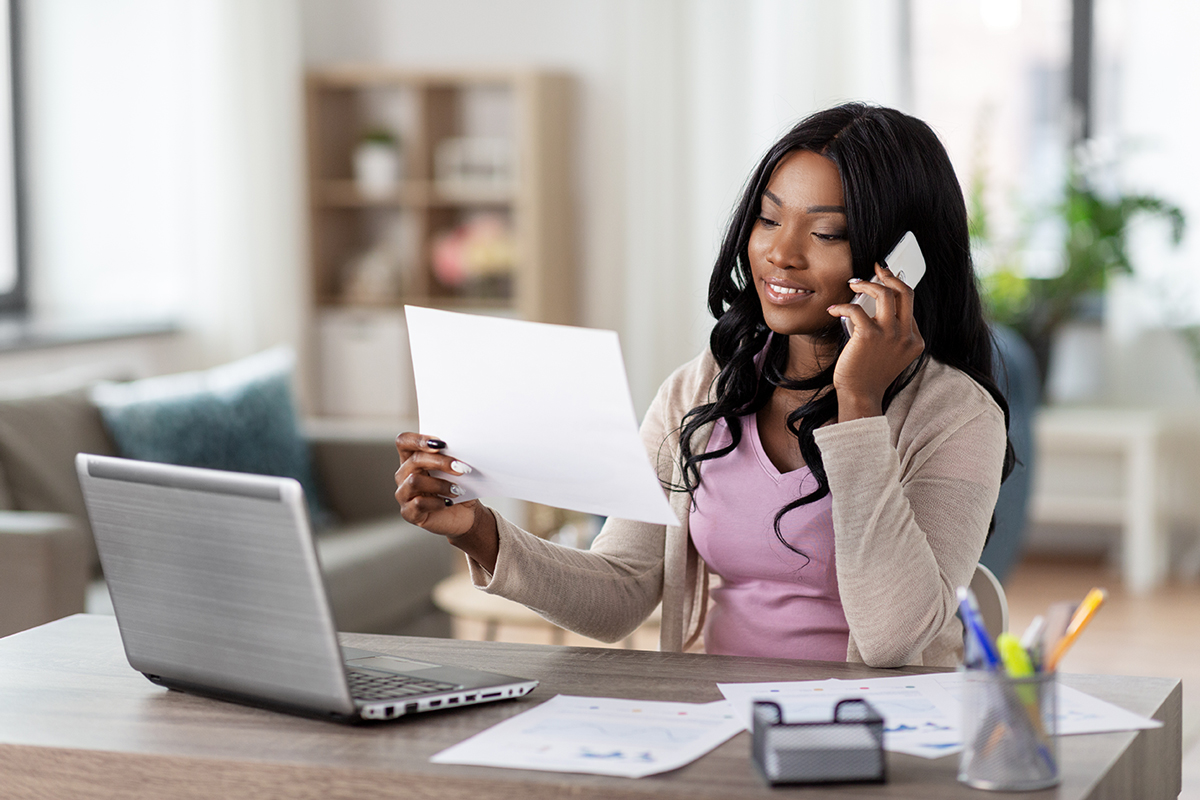 1.
Let in the Natural Light
There's a reason why large corporate buildings and high-end office spaces often have tons of windows. Natural light makes a space more enjoyable, helps to fuel productivity and can reduce eye strain. If you can, try to position your office in an area with at least one window.
It's important to note, however, that natural light can also cause glare. This may make it more difficult to work, particularly if you work on a computer. Consider adding interior window shades to reduce glare and UV rays, which can damage your furniture and décor.
2.
Add Task Lighting
"Task lighting" is simply light that's directed to your work area. This ensures that you can see clearly without straining your eyes. You can usually accomplish this with an adjustable desk lamp or floor lamp. You could also add recessed or under-cabinet lighting above your desk or add strips of LED lights under floating shelves.
3.
Create Some Ambiance
There's no reason why your home office needs to be cold or sterile. You can get just as much work done in a space that you enjoy! Add some ambient lighting like wall sconces, accent lamps or pendant lights. This is an easy way to create a warm and cozy atmosphere, so you can feel relaxed while you work.
4.
Allow for Adjustments
In nature, the amount of light you're exposed to adjusts throughout the day, and this is what's best for our bodies. Working in a room with static lighting for long hours can cause sleep issues and other health problems. You can avoid this by ensuring your home office has adjustable lighting.
One option is to make sure you have several different light sources in the room. This way, you can turn them on and off throughout the day. For the greatest productivity and to maintain your circadian rhythm, make sure the room has more light in the morning and less in the evenings.
If the area has windows, consider installing motorized interior shades. This makes it easy to adjust the natural lighting with a click of a button. You can even pre-program them so the room's lighting changes naturally throughout the day. Contact Polar Shades at 702-260-6110 for more information on our versatile interior and exterior window shades options.