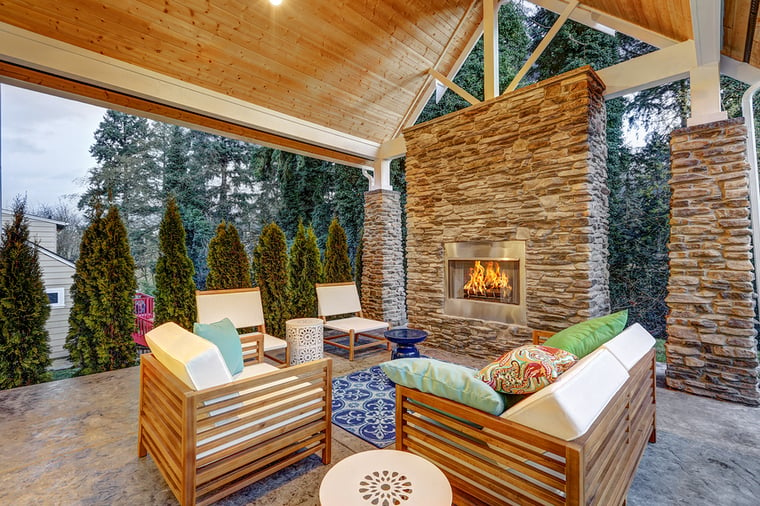 Winter is on its way but that doesn't mean you have to enjoy it from inside your home. The chilly Las Vegas weather is the perfect time to head out to your porch or sunroom and enjoy a break from the desert heat. Here are some ideas to make your porch or sunroom cozy during the winter months:
Gather Around the Fire
There's nothing better spending time around the fire with your friends and family. Consider installing a fireplace or pit in your sunroom or porch to keep you warm as you relax.
Warm the Mood with Lighting
If you don't have a fireplace, you can still create a warm and cozy atmosphere with some mood lighting. Bring in a few ceiling or floor lights, particularly those that are adjustable, so you can raise and lower their brightness as needed.
Decorate for the Holidays
Turn your porch into a special place to celebrate the holidays by decorating it from floor to ceiling. Hang lights or garland from the banisters and light fixtures, add a few festive pillows and blankets and set out the holiday decorations.
Engage the Senses
Use scented candles or evergreen branches to fill the room with a seasonal fragrance. Invite your family and friends onto the porch for fresh baked cookies, eggnog or hot cocoa while you enjoy the crisp breeze. Bring a portable speaker with you and play a few holiday songs to truly make it a magical setting!
Install ZipRite Shades
If you want to turn your porch into a sunroom, the ZipRite Shade from Polar Shades is the perfect solution. When the shade is lowered, it zips from top to bottom to create a fully enclosed outdoor room. This protects you from the elements, bugs and debris, while also keeping heat in.
Polar Shades's innovative sun control solutions are built to withstand seasonal changes. Our shades are available in a wide variety of fabric colors and patterns to complement your home's architectural and aesthetic design.
These affordable shading solutions can be swiftly installed by one of our service technicians, so you can start enjoying the cooler weather today. Visit our showroom to see our shades in person, or contact us at 702-260-6110 to schedule a free, in-home consultation.