Your roof serves a vital purpose in terms of protecting your investment and keeping your family safe. Time will eventually take its toll on your roof, and, if you're not careful, you could find yourself facing costly repairs or a total replacement.
How Old is Your Roof?
It doesn't matter if you've lived in your home forever or you just purchased your first starter-house, the roof may have been around for a lot longer than you have. Generally speaking, most asphalt shingle roofs should last around 20 to 25 years. If your roof is approaching this age, it's time for an inspection, and it may be time for a new roof, as well.
If you've purchased your home in the last decade or two, you probably had an inspection on the house before you signed on the dotted line. Bear in mind an inspection can only reveal so much. If your roof has called your house a home longer than you have, consider having roofing experts come out to take a look.
Is Your Roof Showing Signs of Wear?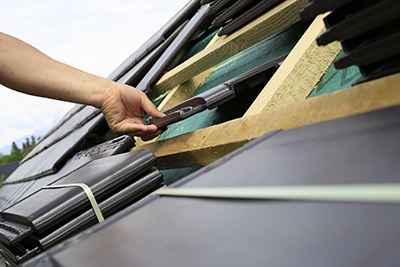 Nevada's sun, heat, and dry desert climate can cause excessive wear and tear on a home, particularly in the summer months. Since your roof is exposed to these elements directly, it may begin to weaken sooner than you think. Be mindful of signs that could require immediate maintenance such as:
Curling and Buckling Shingles. The slopes of your homes that get direct sunlight are particularly susceptible to curling and buckling. Look for signs of wrinkling or a loss of granules; either of these signal potential trouble that should be inspected immediately.
Roof Valleys. Although rain and snow aren't exactly common around Las Vegas, it doesn't mean you should ignore problems that could occur if the shingles in your roof valleys are missing. A compromised roof valley often leads to roof leaks, which can cause seemingly insurmountable damage by way of mold, mildew, and weakened structures.
Missing Shingles. Take a step back, and look at your roof from a few vantage points. If you can tell there are missing shingles, call a professional immediately.
What Type of Material is Your Chimney Flashing Made From?
Especially in older homes, roof cement or tar was the go-to chimney flashing material. However, these substances don't often hold up over time. A longer-term solution often consists of a water-tight and durable metal flashing system.
Does Your Roof Put a Bounce in Your Step?
If you notice a squishy, bouncy sensation when you're walking on your roof, the decking underneath has likely been compromised by moisture. Contact a professional right away.
A roofing company will help you assess your home to determine if you need to repair or replace your roof. Take this 8-question quiz to find out if it's time to repair or replace your roof.