From overly-open kitchens and living areas to bathrooms and bedrooms that are small enough to give you claustrophobia, some homes make you wonder what the designers were thinking! Luckily, whether you're dealing with inefficient use of space or a design that just doesn't flow, small updates can breathe new life into your home. Below are some of the best tips for changing your home's layout without making major structural changes.
3 Tips for Opening Up a Small Space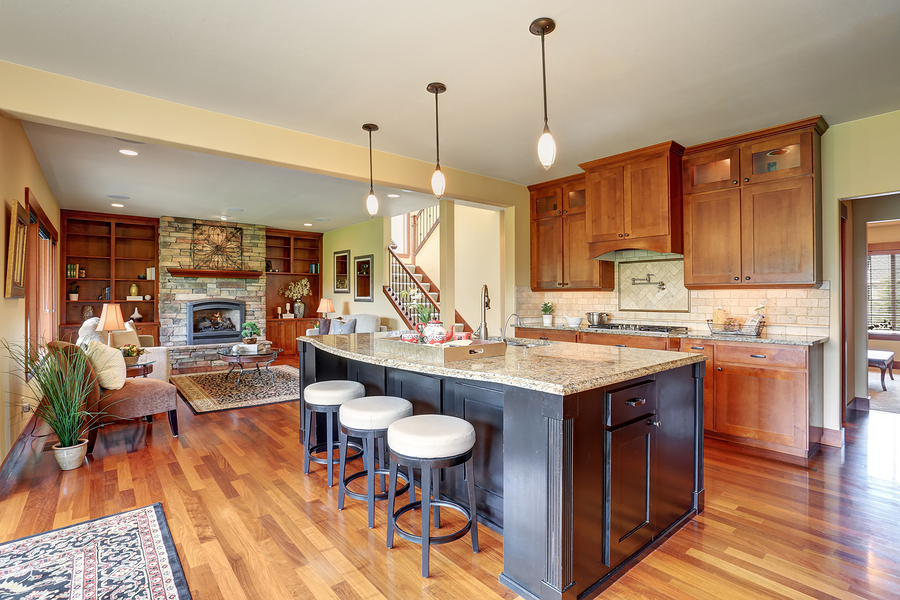 If your small space is driving you crazy, these simple tricks can make any space feel larger and more open:
1. Add Skylights or Windows
A room with low ceilings contributes to that claustrophobic feeling. Raising the ceiling is a major project that requires time and money, but adding a skylight will create a light and airy effect. Depending on the location of the room, a cluster of windows can have the same impact and potentially cost less.
2. Remove Doors from Adjoining Rooms
To create a better sense of flow, try removing the doors and door jambs from between adjoining rooms, then patching and painting each area. This creates a clear view from room to room and will give the feeling of more openness.
3. Add Decorative Mirrors
Decorating with mirrors creates an optical illusion that makes your space look much larger than it is. Try adding large mirrors that extend vertically up towards your ceiling or horizontally along the entire wall. If you're hesitant to make a big commitment, start by adding a large mirror to one wall, and see how you feel from there.
3 Tips for Dividing an Open Space
Open layouts have become increasingly popular recent years, but in some cases, the layout is so open that it leaves "dead space", or unused space, which can feel overwhelming to some.
1. Add an Architectural Feature
An architectural feature can give your home a lot of character while also successfully dividing up a large, open space. Consider adding a kitchen island or bar to an open kitchen, or features such as decorative columns, a bookcase or fireplace to your living room to make the best use of open space. Adding decorative beams to the ceiling will also make the room feel smaller while creating an upscale look.
2. Make Good Use of Flooring, Paint and Wallpaper
It's easy to use different colors, textures and materials to separate various areas of your home. Using different colored area rugs, paint or wallpaper in spaces you wish to separate will clearly divide each area while still keeping things open.
3. Separate Spaces with Furniture

Try arranging your furniture in a way that creates a distinct space for each area. One of the easiest ways to do this is to pull your couches and chairs away from the walls and arrange them on top of an area rug. You can also do this with your dining room table and chairs.
These are some simple ways to help create a more ideal layout in your home without the need for a major remodel. Need more inspiration for your home design? Check out these tips from the pros.