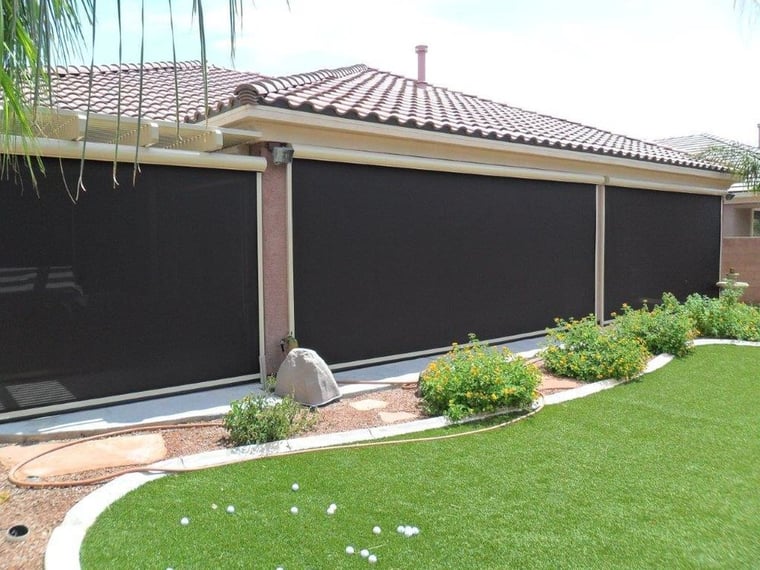 A functional and comfortable outdoor space can add value to your home and make it far more enjoyable. However, many people make the mistake of creating a space that's only really practical to use when the weather is nice, but if you design it right, you can enjoy it all year long. Here are some tips to help you turn your outdoor room into a space you can enjoy year-round:
Protect It from the Elements
Even if the temperature is comfortable, wind and rain can also derail your outdoor plans. Luckily, a ZipRite Shade can shield you and your guests from the elements while also making the space look great. This innovative shades zips from top to bottom to create a fully enclosed space. It's incredibly easy to install and use, and since it eliminates all gaps between the fabric and the track, it allows you to enjoy your outdoor room without fear of wind, rain, insects, or other debris.
Heat Things Up
When the temperatures start to dip, simply adding a little heat can make a big difference. Add a fire pit in the center of your outdoor seating area or strategically place a few outdoor heaters or fire features. They come in a variety of styles that can add an appealing look to your space while also making it more functional. Just make sure to install your heating features correctly so there's no danger of fire or carbon monoxide poisoning.
Add More Lighting
When the days get shorter you might feel less inclined to head outside. However, by adding some light fixtures and string lights you can make your outdoor space feel cozy and welcoming. Try adding a blend of solar and LED lights for a cost-effective option that's also sustainable.
Make It Cozy
Take your space from a simple porch or patio to a true outdoor room by adding cozy textiles and decor. This could include cushions, blankets, throw pillows, area rugs, and even some electric candles. You and your guests will love cuddling up outdoors no matter what type of weather Mother Nature might bring.
Add Some Air Flow
In Vegas, high temperatures are just as much of an issue as the cold. When it starts to get hot and muggy, airflow is critical. Keep your space comfortable by installing some outdoor fans or even adding some misters.
Install the ZipRite Shade Today
The ZipRite Shade from Polar Shades helps block the heat, glare and UV rays, in addition to protecting you from the elements. It can be mounted on virtually any opening and is manufactured using the highest-quality materials. All Polar Shades products are thoroughly inspected before leaving our factory to ensure they are free of flaws and meet our superior quality standards. Call 702-260-6110 to schedule a free, in-home consultation today.