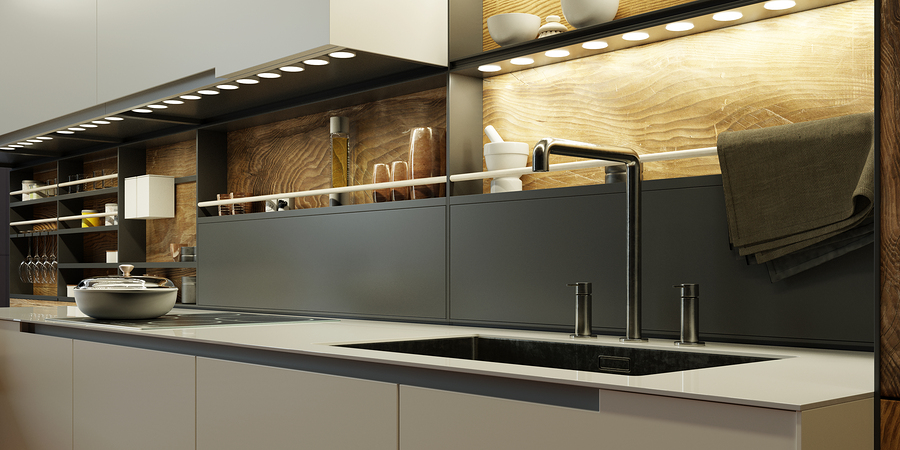 LED, or Light-Emitting Diode, lights are surging in popularity. From industrial to commercial to private home use, incorporating LED lighting into any space provides brighter light without high energy cost. How can you integrate LED lighting into your home décor in a way that's functional yet classy? Thankfully, these smaller light sources are easy to install virtually anywhere.
Tasteful LED Lighting Options to Liven Up to Your Interior Design
Recessed LED Lights
Even the most comfortable room in your home can be less than perfect if you have intense lighting sources generating harsh glare and heat. That's why we love recessed lighting — it's a crafty and classy way to fill a space with light while adding a dramatic flair to your décor. Consider adding LED recessed lighting in living spaces or a master suite to perfectly set the mood.
LED Standing Lighting
Not all lighting needs to be mounted to the wall or ceiling. In fact, many popular lighting fixtures are table and floor lamps. Consider using end table LED lamps in bedrooms or sitting rooms. You could also place an LED floor lamp in a dedicated area, like a lounge, den or office, for comfortable yet ample lighting.
LED Track Lighting
Track lighting is a game-changer. These LED strips are fantastic light sources to put under kitchen cabinetry, over a kitchen island or along the ceiling of a cozy entertaining room. LED track lighting showcases whatever it shines on, allowing you to highlight your artwork, fine dishware, awards, photographs, or other décor.
LED Wall Lighting
Installing LED sconces in bathrooms, master suites and entryways is a stylish way to add extra light. With the light source at eye-level, as opposed to shining directly down, you achieve visibility that doesn't cast shadows across the room. Wall sconces are available in a variety of designs that will match nearly any interior décor.
Enhance Your Space with Natural Light
Now that you've taken care of your internal lighting sources, control external light by installing interior window shades. These versatile shading solutions from Polar Shades allow you to adjust the level of natural light in the room to perfectly complement your artificial lighting. Window shades also block UV rays and reduce glare and heat, ensuring your home stays comfortable no matter the time of day. Our interior shades come in a variety of colors, styles, fabrics, and textures to beautifully complement any color scheme and design style. Contact us at 702-260-6110 to schedule your free, in-home consultation.