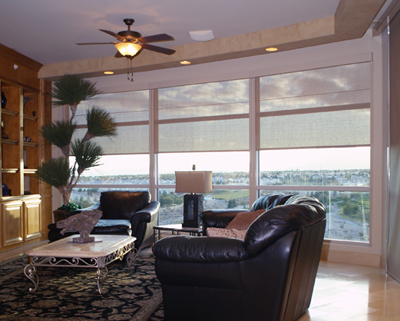 Choosing the right roller shades for a space in your home should not be particularly difficult. Still, it does take some time and effort. Here are some of the most important things to consider when looking at manual roller shades:
Size - This consideration is more about technique than choice. It is essential to determine the proper measurements, so your roller blinds will look good and operate as expected. If in doubt, contact a professional interior window shade company like Polar Shades. They will be happy to take the measurements for you. A little extra time and effort at the beginning of the process can save a lot of aggravation and dissatisfaction later on.
Aesthetics – Roller shades are available in a wide variety of styles, patterns and fabrics. In addition to matching your current or planned décor, you should also consider the effect certain shade fabrics will have on the light content of the room. For example, "blackout fabrics" can completely block outside light and offer total privacy while "light-filtering fabrics" provide a diffuse light throughout a room. On the other hand, "solar fabrics" still protect against glare and heat but preserve your view to the outside.
Functionality – By filtering the amount of light entering a room, roller shades protect carpets, furniture, artwork and other valuables from the damaging UV rays of the sun. With manual roller shades, you will have to monitor and physically roll and unroll your shades. Automated systems, however, work with the flip of a switch and can even be connected to "smart" devices to operate on their own depending on conditions.
Sliding Glass Doors – Retractable roller screens are an ideal add-on for sliding glass doors. They are installed on a separate track so as not impede the function of the door itself. Most doors require a certain amount of space to swing open. Retractable screens, on the other hand, tuck neatly into the doorjamb when open. Even when closed, screen frames can easily be color-coordinated with the jamb to be practically invisible. This allows homeowners to match their screens with the décor of their home.
For more information on choosing the right roller shades – manual or automatic, please contact us at 877-260-6110.