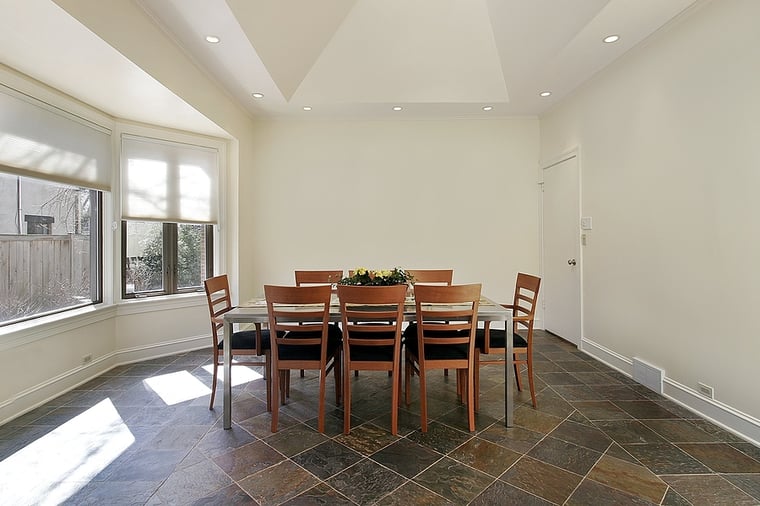 Plain wood floors are gorgeous and desirable; however, they are far from the only flooring options you have to choose from. Whether you're getting ready to remodel your home or are considering which renovations you'll make on your newly purchased house, consider adding some flair to your flooring with these wood floor alternatives:
Ceramic Tile
Durable and easy to clean, ceramic tile is a popular choice for many kitchens and bathrooms. For a touch of added flair, consider tiling the center of your room with decorative ceramic tiles to offset the neutral colors of the surrounding tiles.
Laminate
For entrance ways or other rooms that endure a lot of foot traffic, laminate flooring is a great option. It is durable and affordable, withstanding years of wear and tear without losing its stylish appearance.
Vinyl Planks
A great water and stain-resistant option, vinyl planks are manufactured to imitate the look and feel of real wood. Many of these planks are waterproof, which makes them perfect for bathrooms, kitchens and even basements.
Engineered Wood
Engineered wood flooring is fantastic because it's made from multiple non-wood or plywood layers but still includes a real solid-wood layer on the surface. This gives you a more durable and affordable flooring option that still retains wood in appearance and feel.
Bamboo
Bamboo is not a hardwood, but it surely has the versatility of engineered wood flooring. Though it's a little more delicate than other flooring options, it's a great choice for spaces that aren't used as often as main living areas.
Cork
Another truly unique option, cork flooring is environmentally friendly and will feel softer on your feet than traditional wood flooring.
Porcelain
Porcelain tiles offer you an alternative to vinyl that comes in many finish options. Like ceramic, porcelain tiles are easy to clean and will hold up well against moisture.
Are you interested in another affordable way to transform any room in your home? Consider installing interior or exterior window shades from Polar Shades. Our revolutionary products are innovatively designed to enhance the comfort, lighting and aesthetic of any space. These attractive shading solutions are available in a number of color and fabric options. Though each one is individually appealing, all of them offer the same easy-to-use protection from intrusive light, heat and UV rays. Contact us today at 702-260-6110 for more information or to schedule a free, in-home consultation.