There are many easy ways that you can achieve the best interior lighting for winter nights while sticking to your home's budget. Consider installing these three types of lighting throughout your house to create a cozy atmosphere:
Best 3 Types of Interior Lighting for Winter Nights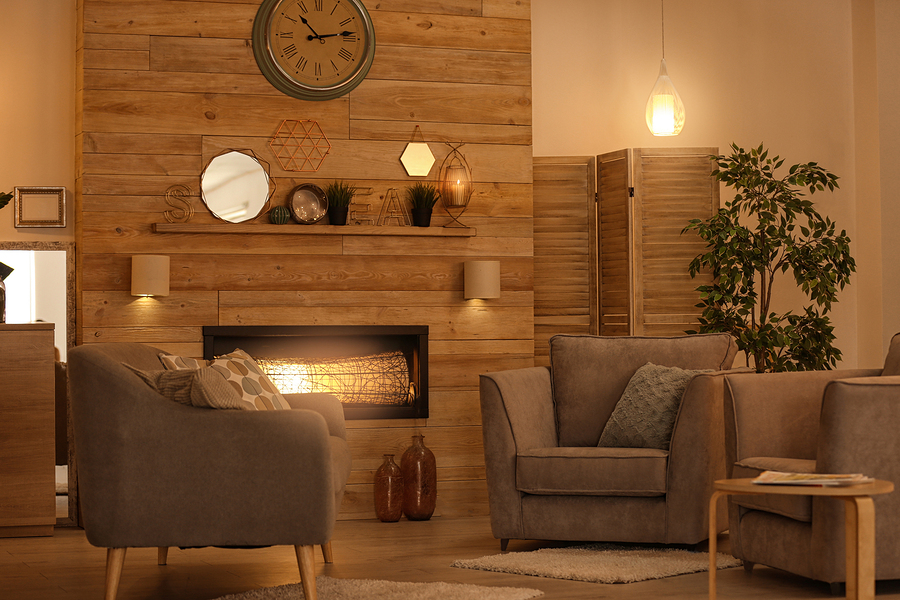 Accent Lighting
Accent lights will provide visibility while maintaining a comfortable atmosphere. This type of light is perfect for creating ambiance. Types of accent lighting include:
Wall Lights & Sconces

Spot Lighting

Recessed Lighting

Track Lighting

Vanity Lighting
Table Lighting
Adding lamps to your end tables and desks provides light for various tasks, such as reading or working on a computer or laptop. Popular types of table lamps include:
Gourd Lamps

Candlestick Lamps

Tiffany Lamps

Pharmacy Lamps

Novelty Lamps
Advice for Enhancing Interior Light
Remember that too much direct lighting can detract from the comfort of a space, instead of the other way around. When choosing interior lighting, consider these additional tips to dramatically enhance its effectiveness:
Eliminate unnecessary light sources. Overhead lighting is great for filling an entire room with bright light, however, this strong lighting is not ideal for creating a relaxing environment. Turn off your overhead or ceiling fan lighting in the evenings to create a cozier space.
Install window shades for complete comfort control. Keep your spaces comfortable by installing window shades. These will not only keep exterior glare out, but they will also help your home retain heat by ensuring it does not escape through the windows. Download our free Shades vs. Blinds Guide or contact us at 877-260-6110 to learn more about our products and services.
Read these articles for more expert tips on interior lighting: