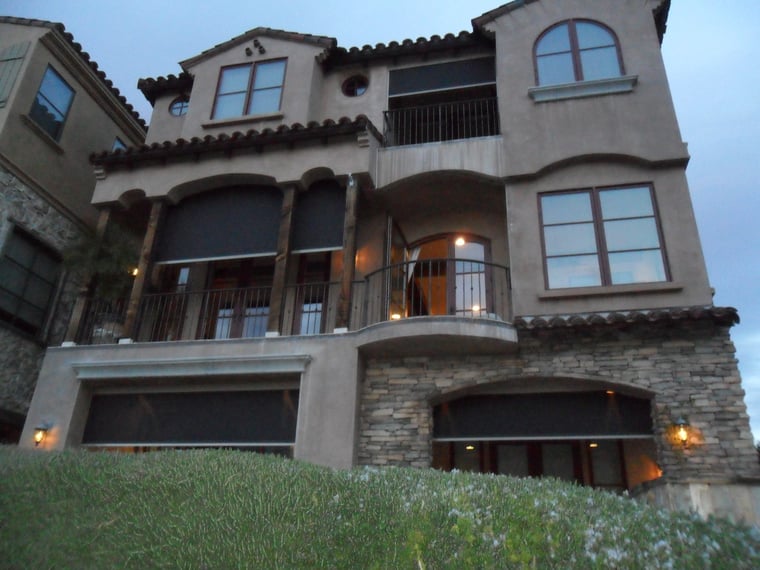 Whether you're away from home for a few hours or a few days, you want to know that your house and belongings are safe. Here are a few things you can do to enhance your home's existing security features and keep your property as safe as possible:
1. Put a Security Sign Out Front
A home security system is one of the most effective means protecting your home, especially if you post signage that indicates your home is monitored. Even if you don't have cameras around your home, a sign indicating the presence of a security monitoring service (ADT or Cox Home Life, for example) will deter troublemakers and bring you greater peace of mind.
2. Stow Tools and Items of Value
When you're working on outdoor projects, like gardening or home repairs, you might leave your tools or equipment out. However, it's important to stow any items that are of high value, such as power tools and costly construction materials. Bikes and sports equipment should also be stored out of sight.
3. Make Your Home Appear Occupied
One way to make it look like you're home, even when you're not, is to install motorized window shades that you can put on a timer and set so that the shades open and close throughout the day. The illusion of activity is often sufficient to deter intruders from your property.
4. Conceal Trash and Boxes from Valuable Purchases
When you purchase a new TV, computer, etc., make sure you conceal the packaging from your purchase when you take it to the garbage; this keeps others from noticing that you have valuable items in your home. If possible, use dark trash bags that hide the contents. You could even see if your city will allow you to use an enclosed container, similar to a trashcan, to house your boxes, or you could put boxes from your valuable purchases inside plain boxes.
5. Have Someone Watch Your House When You're Away
If you're going on vacation, recruit a neighbor or friend to get your mail and keep an eye on your home while you're gone. Piled up mail and packages are a sure sign that a home is vacant.
Learn More About Window Shades
Polar Shades offers window shades in both motorized and manual configurations. In addition to helping keep your home safe, shades reduce the heat in your home by blocking the sun. Consequently, this helps reduce your energy bills.
With Polar Shades, you can depend on a reliable shade that will last for many years. We use the highest-quality materials to build all of our products and manufacture everything in-house, thoroughly inspecting each item before it leaves our facility. Contact us at 702-260-6110 to learn more about our products and schedule a free, in-home consultation.