Summer time is here again, and with plenty of family and friend-oriented occasions knocking on 2016's door, we're super excited about Memorial Day. Whether you're planning to have a block party blowout or an intimate gathering with family and friends, there are a few essential ingredients you'll want to have at your Memorial Day BBQ.
To help you with your party planning, we've compiled some Memorial Day essentials you should add to your list: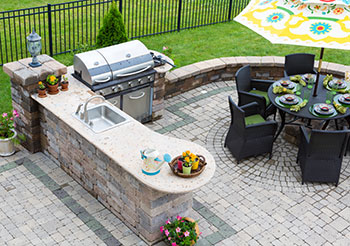 An Awesome Grill. Any outdoor cooking device will do, but if you really want to enjoy the experience that comes when you welcome the beautiful days of summer, consider investing in a top-of-the-line grill. This isn't the kind of item that will go out of style any time soon, and the right equipment will allow you to entertain for months and years on end, creating awesome burgers and brats and making great memories.
Delicious Food. Summer tends to have a specific theme when people think of the food they eat, and your Memorial Day BBQ is the perfect time to reintroduce these delectable bites.

Not sure how to plan your menu? Head over to the Food Network for help deciding which dishes would be right for your event.
Cameras. Sure, everyone has a camera on their phones these days, and they'll surely take some great shots, but if you want to liven up the fun factor, consider getting a few disposable cameras guests can pick up and take impromptu pictures. When the party's over, you can develop the film and share the fun!
Great Friends. What's a party without awesome company? This is your moment to shine, so bring back some old friends you haven't seen in a while, reach out to that neighbor who's new in town, and invite a few coworkers who may not have anyone to spend the weekend with. As the saying goes, the more, the merrier!
Shades. Your outdoor living space is an extension of your home. You've already set the stage to welcome guests into an inviting atmosphere but the sun can be brutal this time of year, and you want you and your guests to be comfortable. Exterior retractable shades can block the sun so the temperature stays at bay in your enclosed patio as well as inside your home. Shades shield your friends from the sun's rays so they can enjoy their stay.
Shades are an essential piece of a successful outdoor party puzzle. Before you invite your guests over for a Memorial Day BBQ, contact our team at Polar Shades, and request a free in home estimate!