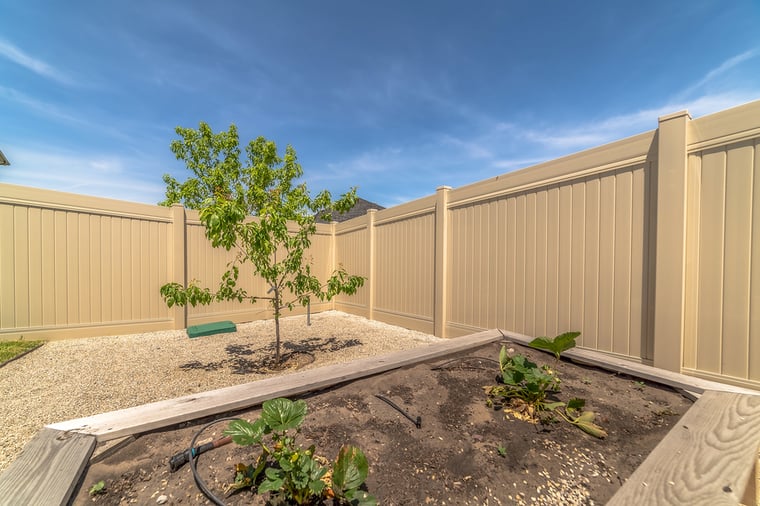 As the weather warms up, many of us are starting to think about spending more time outdoors. Planting a few trees is one of the best ways to do add shade to your yard. If you don't have a large backyard, don't worry, these trees are ideal for small yards:
Mexican Orchid Tree
With delicate, white flowers and bright, green leaves, the Mexican Orchid tree is sure to attract plenty of attention. It will provide you with beautiful blooms from the middle of summer until late fall. These flowers are also known for attracting hummingbirds and butterflies! The Mexican Orchid tree will grow to a size of about 10 to 18 feet tall. It has moderate watering needs and grows best in either full sun or partial shade.
Twisted Acacia
Looking for a unique tree to add some personality to your landscaping? The unusual silhouette created by the Twisted Acacia's snakelike branches is sure to create an interesting look. In the springtime, it gets yellow flowers. The sharp thorns on this tree make it perfect for planting in front of fences or other areas you want to keep people and animals away from. This tree will grow to a height of about 15 to 20 feet.
Willow Pittosporum
If you like the canopy look, you'll love the Willow Pittosporum. This tree offers an open, airy canopy that provides shade without blocking views. Even better, you'll enjoy beautiful, fragrant flowers that will eventually give way to gold-colored seed capsules that eventually split open to reveal sticky, orange seeds. This tree only grows to about 15 feet high and 10 feet wide.
Texas Olive
Want a low-maintenance tree with dense coverage? The Texas Olive is an excellent choice! It has a greenish-yellow colored fruit that looks similar to an olive. This tree also blooms in large clusters of white flowers from the springtime through the fall and has coarse leaves that are grayish-green in color. This tree will grow to about 15-feet tall and wide and will offer plenty of shade.
Upgrade Your Space with Exterior Shades
Planting a few new trees will give you an instant backyard boost, but why stop there? To truly upgrade your space, consider adding exterior shades from Polar Shades. Not only will this give your home an upscale look, but these beautiful shades can block as much as 98% of the sun, preventing heat and UV rays from entering your home.
Adding a ZipRite Shade to your patio will create an additional shaded area that you can enjoy no matter the weather. Without worrying about the glaring sun, bugs or inclement weather, you'll be able to enjoy your outdoor space all year long. For more information on our exterior shades and retractable awnings, contact us today at 702-260-6110 for a free consultation.