If you've made the decision to buy new window shades, you'll want to make sure to avoid making these three common mistakes:
1. Failing to measure properly
Accurately measuring your windows for shades can be tricky. If you're off by even 1/16 of an inch, your shades may fit too tightly, or may let in too much light, which defeats their purpose. In some cases, they may not fit at all.
Measurements should be done by using a steel measuring tape, and you'll need to make sure you don't invert your width and height measurements. The areas you'll need to measure depend on the type of shade you're getting – interior or exterior. They further vary according to the specific type you've chosen and whether you'd like an inside mount or an outside mount. This is why professional installation is so important.
2. Choosing the wrong style of shade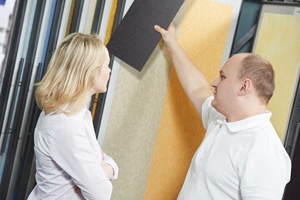 You'll want to choose the style of shade that best suits your needs and complements your home's style, rather than looking like an afterthought.
If you have a traditional home, you may want shades that are more formal. For a more relaxed décor, you may want to branch out. Different colors, textures, and other features are available to help you create just the style of shade you want.
3. Failing to consider function
Also consider what you use the room for and whether your windows face the sun. For example, you may want to choose blackout fabrics if you have a media room or a nursery that gets a lot of natural light. If your shades are motorized, you'll be able to easily raise and lower them as needed.
The wrong type of shade or one not carrying the features you need can make them much less functional than a shade carefully and thoughtfully selected.
When you hire the professionals at Polar Shades, you'll solve these common problems with their free consultation and style tips, letting you perfectly match your home's style and functionality needs. Call Polar Shades at 702-260-6110 for more information, and download the Shades Vs. Blinds Guide to learn the questions to ask when choosing between shades and blinds for your home.